Type your order sheet number in the blank and click the button to inquire the transacting status.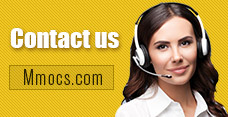 Why Choose Us
Lowest Price
We promise cheapest game currency for all games & platforms with timely update. There're also discounts on holidays.
Quick Transaction
We start transacting and dispatching your purchases once received your orders. No more than 30 mins process.
Safety Assurance
No hacked game currency or account. We promise 100% hand-farmed safe coins & credits with no banned precedent.
Refund Policy
Refund will be processed in 1-2 days, the specifically refund time is based on your payment company. We usually don't accept any request of refund after the order completed.
Notice
Using illegal Leveling or recharge service may cause you account banned!
Fortinte V-Bucks Top Up News & Guides
Fortnite Scary Skin Guide: What Are the 10 Scariest Skins in Fortnite?

Cheap Fortnite Items For Sale
Buy Fortnite V-Bucks
Fortnite Scary Skin Guide
The 10 Scariest Skins in Fortnite
2022-07-28 09:05:03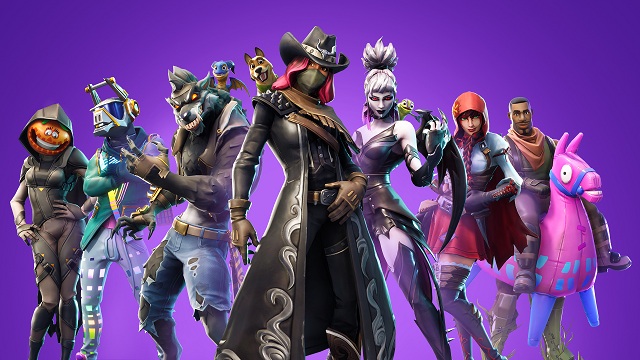 Fortnite is known for its unique battle royale formula base building as well as awesome skin legions. While the game itself is full of bright colors and exciting gameplay, gamers can also get a wide variety of creative character skins. Here are some of the scariest skins in Fortnite. Players can buy
cheap Fortnite V-BUCKS
to help you experience new content early in the game.

Nitehare
Black leather, white stitching, hooks and chains make for a disturbing combination. Its head was almost bald and its ears were chipped as if it had been bitten, but the most terrifying thing was the creature's skin. The design team somehow managed to achieve the perfect off-white color and texture, making the creature look too soft, as if people would leave a handprint on its flesh when touching it. Its blank white eyes and contorted facial expressions feel uncomfortable.
Big Mouth
Huge teeth, pink gums and a huge tongue take up most of the creature's head. The deep purple and blue of Big Mouth's outfit helps it blend into dark areas, making the already terrifying Fortnite cosmetics even more terrifying. Big Mouth is perfect for players who want their monster skins to be real monsters.
Mincemeat
With the sculpted jack-o-lantern expression and the myriad wounds on the outer shell of his body, everything about Mincemeat's skin feels like it's meant to ruin delicious food and make everyone uncomfortable in the process. With the Mincemeat skin, Fortnite even manages to make the food unpalatable.
Carnage
The alien flesh of the symbiote is a mass of writhing muscles and twisted appendages. With a drooping tongue and whitish eyes, it's easy to have the worst possible view of Carnage, and players are absolutely right to do so. Overall, Carnage may be one of the best Fortnite cosmetic items in recent times.
Peekaboo
Peekaboo's mix of bright colors and high-contrast patterns is creepy, but the big-headed mascot version of Peekaboo is far worse. Luminous caps, hair frozen into horns, teeth protruding, but the eyes are the most important. Replacing pupils with terrifying swirls, there's no doubt that these clowns aren't exactly human.
John Wick
The John Wick skin is not as scary as many other Fortnite skins: it has nothing to do with how he looks. He doesn't need scary masks or body paint. John Wick is the embodiment of ruthless destruction, a pure lethality that will wipe anything behind him. It's one thing to see him on the big screen, but quite another to see him sprinting towards the base with a grenade launcher.
Hay Man
There's a reason dolls, mannequins, statues, and scarecrows appear in scary games and movies. Hay Man embodies how scary scarecrows are. His mouth was stitched, his limbs were held together, and a small skull hung from his necklace. His glowing eyes made it clear that there was something awake and alert in that straw-stuffed head, but it wasn't exactly human.
Chaos Agent
The black suit and slender blood-red tie stand out, but it's the leather-clad three-fingered hand that really tells the player what's wrong. Its face is hidden behind a metal gas mask, and its eyes are hollow and insect-like. Chaos Agent could be planning anything behind a mask like this, and the unabashed Goopy-esque style showcases what's bad beneath the surface.
Skull Trooper
Skull Trooper blends three things: soldiers, rotting corpses and Halloween costumes, puts the most panic-inducing elements of them all into a blender, and spit out the makeup. If the regular version wasn't disturbing enough, there's a Day-Glo version at the end of October that looks perfect sitting on someone's porch at home.
Bendie
Bendie skins combine all the scary things about people with inflatable tubes into one disturbing makeup. Sure, it wasn't covered in skulls or bleeding, but it didn't need to. Bendie's facial expressions are like that of a concussion-test dummy, and he moves like a crazy ballerina, disturbing on almost every level.
Fortnite is currently available for Android, Nintendo Switch, PC, PS4, PS5, Xbox One and Xbox Series X/S. If you need more cheap
Fortnite V-BUCKS
to buy these scary skins for your character, welcome to mmocs.com for consultation.