Type your order sheet number in the blank and click the button to inquire the transacting status.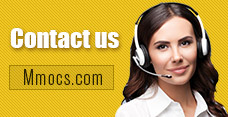 Why Choose Us
Lowest Price
We promise cheapest game currency for all games & platforms with timely update. There're also discounts on holidays.
Quick Transaction
We start transacting and dispatching your purchases once received your orders. No more than 30 mins process.
Safety Assurance
No hacked game currency or account. We promise 100% hand-farmed safe coins & credits with no banned precedent.
Refund Policy
Refund will be processed in 1-2 days, the specifically refund time is based on your payment company. We usually don't accept any request of refund after the order completed.
Notice
Using illegal Leveling or recharge service may cause you account banned!
Lost Ark Gold News & Guides
Lost Ark Game Guide: Paladin Class And How to Build The Best Paladin Class in Lost Ark

Buy Lost Ark Gold
Lost Ark Class Guide
Lost Ark Paladin Class
Lost Ark How to Build The Best Paladin Class
2022-03-03 08:49:59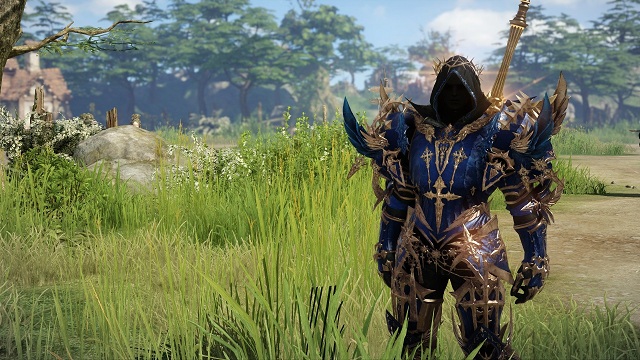 Most players are willing to choose Paladin Class as the first character in the beginning of Lost Ark. They think that he is one of the easiest classes for them to experiment in Lost Ark. Although Paladin class is easy to control in the world of Lost Ark, it is a problem that how to build the best Paladin class. If you want to build the best Paladin Class in Lost Ark, you can read this article to learn the key points of Paladin Class. Meanwhile, if you want to equip good weapons with Paladin Class, you can buy
Cheap Lost Ark Gold
to select the suitable gear for them.
What's Paladin class in Lost Ark?
The Paladin is one of only two dedicated support classes in Lost Ark, and as such, he's often in-demand when it comes to teaming up with other players in this MMORPG. Like every member of the Warrior base class, the Paladin earns a high spot on our Lost Ark classes tier list, thanks to impressive attack and defence stats that make him suitable for sub-DPS duties in addition to providing protection for the rest of his team.
How to Build the Best Paladin Class in Lost Ark
The Paladin is a class that offers some fantastic support gameplay. The support friendly part of your Lost Ark Paladin class identity is called Holy Aura. The Holy Aura sends out buffs in a 12-meter radius around the player, with those inside getting a 10% damage buff.
You can combo this damage buff with the Light Shock's, Light Vestige tripod, as the Paladin can issue a 20% party-wide attack buff when synced properly. Also, Support Paladins tend to take a skill called Holy Protection, which creates a barrier that heals for 11% of the player's max health. There is tripod that also heals for another 8% when it expires, ramping it for 19% max HP. Lastly, there is a skill called Wrath of God, with its third tripod granting 15% of the Paladin's attack power to party members in a 24-meter radius for 8 seconds. It is things like this that you want to keep in mind when playing a Lost Ark Support Paladin Build.
Support characters are a rare breed in Lost Ark. While most optimum class builds are focussed primarily on dealing as much damage as possible, Paladin builds need to strike a balance between offensive capabilities and useful team buffs. This all starts with the skills you begin accumulating in the early stages of the game. To help you figure all this out, the Paladin's normal skills are all colour-coded: blue for Punish (attack) skills, and yellow for Holy (support) skills.
By the time you reach Level 50 you should have accumulated about 250 skill points, which is enough to put together a balanced normal skill build to take your character into the endgame. For the Paladin, we recommend striking a balance that's just slightly in favour of Holy skills, since he'll have plenty of teammates who can take care of the main offensive. However, don't neglect his Punish skills, just remember that they're a secondary priority overall. Fortunately, it's less essential than for many classes to advance most of his skills to Tripod 3, as in a lot of cases you can comfortably stop at Tripod 2, giving you more points to distribute across a wider variety of skills.
If you want to build the best Paladin Class in Lost Ark, you need to consider the role of him in your team. According to the effects provided by Paladin Class, you can decide the best way to make your unique builds of him. In order to level up characters quickly, players can
Buy Lost Ark Gold
to earn a large amount of XP for upgrading your characters in Lost Ark.