Type your order sheet number in the blank and click the button to inquire the transacting status.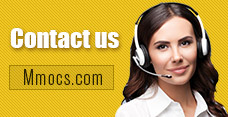 Why Choose Us
Lowest Price
We promise cheapest game currency for all games & platforms with timely update. There're also discounts on holidays.
Quick Transaction
We start transacting and dispatching your purchases once received your orders. No more than 30 mins process.
Safety Assurance
No hacked game currency or account. We promise 100% hand-farmed safe coins & credits with no banned precedent.
Refund Policy
Refund will be processed in 1-2 days, the specifically refund time is based on your payment company. We usually don't accept any request of refund after the order completed.
Notice
Using illegal Leveling or recharge service may cause you account banned!
Elden Ring Runes News & Guides
Elden Ring Game Guide: How to Obtain Flask of Wondrous Physick in Elden Ring

Buy Elden Ring Runes
Elden Ring Items
How to Obtain Flask of Wondrous Physick
Elden Ring Potion Guide
2022-03-08 09:01:58
There are a lot of useful items for players to find in the world of Elden Ring. They can travel around the Lands to find the location of different items. Like potions and weapons, players can use them in the exploration of dungeons. However, some players pay attention to the Flask of Wondrous Physick, it is one of the special potions in the game, which can support character in the battles against bosses. They want to know how to obtain it. Meanwhile, if players are trouble in beating bosses during questing, they need to equip
Elden Ring Weapons
to improve the high stats of characters to deal with the fierce situations.
What is Flask of Wondrous Physick in Elden Ring?
In terms of its effects, you can customize the Flask of Wondrous Physick so that it's imbued with various properties. Depending on how you mix the ingredients, taking a swig of this poultice could grant you increased intelligence, a stamina buff, some HP, or even the ability to retain your Runes upon death. You can combine these attributes in different ways to create a power-up that best suits you.
In order to increase the range of benefits offered by your flask, you'll need to track down "Crystal Tears" in the open world. The more of these you find, the more options you'll have for customizing your potion.
How to Obtain Flask of Wondrous Physick in Elden Ring
To find the Elden Ring Flask of Wondrous Physick location, you're gonna have to go to a place called Third Church of Marika, to the north of Mistwood. We'll show you exactly where that place is in the screenshots below. I don't know whether you have to purchase the Flask of Wondrous Physick note from Nomadic Merchant Kale in Church of Elleh for it to actually spawn, but I recommend getting the piece of paper just in case. Besides, the note tells you directly where to find it anyway. Once you enter the ruins of the Third Church of Marika, you'll find a site of grace inside, so activate it. To the east of the bonfire is an item lying inside a stone basin. That's actually the flask, plus a Crimson Crystal Tear.
When you first enter Limgrave and purchase notes on the Flask of Wondrous Physick, speak to the merchant Kalé at the Church of Elle. Then, once you're ready, head to the eastern portion of Limgrave and look for the Third Church of Marika.
Be wary, as you'll need to cross over a bridge that is heavily guarded by giant bears, as well as the Mistwood on your way. Early-game players will want to avoid fighting these enemies as they will likely be too powerful to defeat. When you reach the safety of the church, head inside and obtain the Flask of Wondrous Physick. You can find it in the stone bowl at the front of the Site of Grace.
You can find more Crystal Tears to mix into your flask to create new effects - like increasing stamina, boosting strength, and much more. You can even find more Crystal Tears not far from the Church at the foot of the Minor Erdtree - but be warned, most other Minor Erdtrees are guarded by fierce Erdtree Avataars that must be defeated before you can claim different crystal tears.
If players want to obtain different effects of Flask of Wondrous Physick, they need to find different kinds of crystal tears to fix into potions. While, if players are lack of other useful
Elden Ring Items
, you can try to farm more dungeons and complete more quests in order to obtain more good rewards.