Type your order sheet number in the blank and click the button to inquire the transacting status.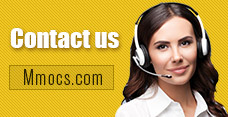 Why Choose Us
Lowest Price
We promise cheapest game currency for all games & platforms with timely update. There're also discounts on holidays.
Quick Transaction
We start transacting and dispatching your purchases once received your orders. No more than 30 mins process.
Safety Assurance
No hacked game currency or account. We promise 100% hand-farmed safe coins & credits with no banned precedent.
Refund Policy
Refund will be processed in 1-2 days, the specifically refund time is based on your payment company. We usually don't accept any request of refund after the order completed.
Notice
Using illegal Leveling or recharge service may cause you account banned!
Lost Ark Gold News & Guides
Lost Ark Game Guide: Chaotic Chuo Boss And How to Defeat Chaotic Chuo Boss in Lost Ark

Buy Lost Ark Gold
Lost Ark Game Guide
Lost Ark Chaotic Chuo Boss
How to Defeat Chaotic Chuo Boss in Lost Ark
2022-06-29 09:06:20
Players may find that there are two different kinds of Bosses in Lost Ark. Some bosses have specific icons on the map that show their spawn time and spots. Others often spawn in the fixed location in an exact time after being killed, buy there are no any UI symbols. The former kind of bosses are considered as Field Bosses. Others are named World Bosses. Moreover, if players demand the rare materials for crafting weapons, you can purchase them from the shop in the cities by using
Cheap Lost Ark Gold
in Lost Ark. Some rare items are sale in these shops.

As players have accomplished leveling up, they will meet two bosses in the process of completing Adventure Tome. They are Chuo and Chaotic Chuo. The standard Chuo is a World Boss which always spawns in the same site with Twilight Mists. On the contrary, Chaotic Chuo is a Field Boss that has its own map icon and limited spawn time. Although the two bosses are similar in appearance and action, they are totally different. So, players need to know the information about the Chaotic Chuo in Lost Ark.
How to Find Chaotic Chuo in Lost Ark
In fact, Chaotic Chuo spawns in the Spring of Echoes area of Melody Forest on Anikka. Luckily, there is a Triport spot just displays below the arena itself. You can get to this spot timely before it spawns. You have known the Chaotic Chuo is a Field Boss, which means that it spawns several times through each day of the week except Thursday. Field Bosses spawn every two hours, and players who have dropped away from the party can return back in three minutes. And you can also check the Procyon's Compass in advance to know the spawn time next time.
In addition, players will find that each Channel has its specific Chaotic Chuo in the game, which means that players can change different Channels to check out the survival Chaotic Chuo. World Bosses have the same setting in Lost Ark as well. Players should pay attention to this important setting in Lost Ark, which helps you find the bosses in right time.
How to Defeat Chaotic Chuo in Lost Ark
Generally Speaking, most Field Bosses in Lost Ark don't have difficult mechanics that players need to know. Compared to Proxima in North Vern and Moake in Punika, Chaotic Chuo is quite easy for players to defeat.
Simply, players need to dodge Red Telegraphs, away any projectiles or environmental hazards. All of them display purple in combat. Meanwhile, you need make Chaotic Chuo near its spawn icon on the mini-map instead of resetting.
Players always make big mistakes that have not turned particle effects off in advance when they encounter any Field Boss. And the Boss roam too far and reset its full health. Normally, Chaotic Chuo doesn't use many attacks that makes it roam out the bounds and rest its health. You also need to pay attention to the exact situation in combat.
The Rewards From Defeating Chaotic Chuo in Lost Ark
Players can get Anikka's Adventure Tome to the full. Each region has its own Bosses that can be added to the whole percent of the Tome. Just like Anikka, there are a Field Boss and a World Boss in the same spot. You can get various Tier 1 Honing Materials, as well as some Accessories. You can also have access to get a rare Bleed Rune, which is totally popular in the world of Lost Ark.
Players have known how to find Chaotic Chuo in Lost Ark, it is easy to defeat it in the game. In order to defend other hard bosses in the endgame, you can
Buy Lost Ark Gold
to level up your weapons in time to make more damage towards enemies in combat.