Type your order sheet number in the blank and click the button to inquire the transacting status.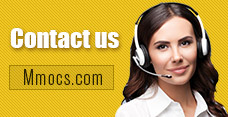 Why Choose Us
Lowest Price
We promise cheapest game currency for all games & platforms with timely update. There're also discounts on holidays.
Quick Transaction
We start transacting and dispatching your purchases once received your orders. No more than 30 mins process.
Safety Assurance
No hacked game currency or account. We promise 100% hand-farmed safe coins & credits with no banned precedent.
Refund Policy
Refund will be processed in 1-2 days, the specifically refund time is based on your payment company. We usually don't accept any request of refund after the order completed.
Notice
Using illegal Leveling or recharge service may cause you account banned!
Genshin Impact Accounts News & Guides
Genshin Impact Yelan Build Guide: Best Weapons, Artifacts & Teams

Buy Genshin Impact Accounts
Genshin Impact New Character
Genshin Impact Yelan Build Guide
Yelan Best Weapons
2022-07-04 09:05:13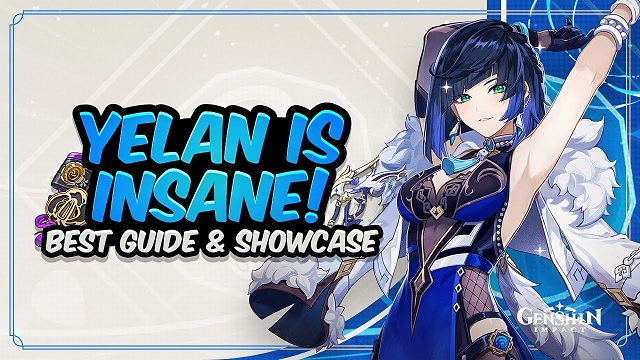 Wondering about the best Yelan builds in Genshin Impact? Ye Lan is a new five-star character introduced in the Genshin Impact 2.7 update. The user of the water bow occupies the gray space between the DPS and the support. He can cause a lot of damage by himself, and can also enhance the attack power of the team. This guide shows you how to create the best Yelan build in Genshin Impact. If you are interested in Yelan, welcome to our website to purchase
Genshin Impact Accounts
to experience different kinds of characters in the game.

Best Weapon: Aqua Simulacra
Alternative: Polar Star, Elegy for the End, Favonius Warbow, Sacrificial Bow
Predictably, the Aqua Simulacra is a great choice for Yelan, this nifty bow boosts CRIT DMG and HP, providing an extra DMG boost when enemies are nearby.
If you don't have an Aqua Simulacra but have other 5-star bows in hand, the Polar Star and Elegy for the End are good high-end alternatives. Polar Star increases CRIT rate and elemental skill/burst damage, while Elegy for the End increases energy recharge and elemental mastery.
The Favonius Warbow and Sacrificial Bow are also good options for players who don't have access to 5-star bows. Favonius Warbow can increase energy recharge and generate elemental particles, which helps to use Yelan's bursts frequently. Sacrificial Bow also increases energy recharge, but it has a chance to end the cooldown of the user's elemental skills. So, if you plan to use Yelan's burst, it is recommended that you use the Favonius Warbow, while the skill user should choose the Sacrificial Bow.
Best Artifact: 4-piece Emblem of Severed Fate
Alternative: 2-piece Heart of Depth with 2-piece Noblesse Oblige, Emblem of Severed Fate, or Tenacity of the Millelith
Since Yelan is a secondary DPS, you'll likely be using her Elemental Burst a lot. To boost her explosiveness to its maximum potential, the 4-piece Emblem of Severed Fate is recommended. As a 4-piece set, these artifacts will increase Yelan's Energy Charge by 20% and increase the damage of Elemental Burst, which is proportional to the Energy Charge.
If you don't pay much attention to Yelan's bursts, then the 2-piece Heart of Depth is a good choice. This little set will provide a 15% boost to Yelan's water damage. We recommend pairing this 2 piece set with 2 pieces of either Noblesse Oblige, Emblem of Severed Fate or Tenacity of the Millelith. Noblesse Oblige will increase Yelan's burst damage by 20%, Emblem of Severed Fate will increase Yelan's Energy Charge by 20%, and Tenacity of the Millelith will increase Yelan's HP by 20%.
For any artifact, you'll want to focus on the stats and substitutes listed below:
Circlet of Logos: CRIT Rate/DMG
Sands of Eon: HP%, Energy Recharge
Goblet of Eonothem: Hydro DMG Bonus
Substats: CRIT Rate/DMG, Energy Recharge, HP%
Best Team:
Main DPS: Yanfei
Sub DPS: Yelan
Sub DPS: Sucrose
Support/Healer: Bennett
5* alternatives: Hu Tao instead of Yanfei, Venti/Kazuha instead of Sucrose
Let's start with team-based rewards: if Yelan is on a team with four different elements, she'll get a 30% max health boost. While this is obviously her best team option, only try to get the full bonus if your current roster allows it (preferably not using weaker characters just to get the bonus).
Yelan can easily apply Hydro to enemies, making her ideal for powerful elemental reactions like vaporization, electric charging, or freezing. It's best to team her up with normal attack DPS, who can trigger refined throwing attacks from bursts.
Pairing Yelan with a Pyro DPS like Yanfei or Hu Tao will provide a constant vaporization response that can be applied to a wider group of enemies with the help of crowd control Anemo characters like Sucrose, Venti or Kazuha.
Finally, you can boost the amount of damage you do to Yelan by adding stat boosting characters like Bennett to your team (and you'll get the Pyro Resonance stat, which increases ATK by 25% as a nice little bonus) .
If you want to quickly complete the best build of Yelan in the game, you can try to take the following advice of this article. If you are willing to experience other fantastic characters, you can
Buy Genshin Impact Accounts
at mmocs.com in cheapest prices.