Type your order sheet number in the blank and click the button to inquire the transacting status.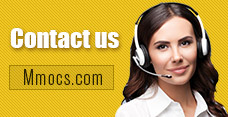 Why Choose Us
Lowest Price
We promise cheapest game currency for all games & platforms with timely update. There're also discounts on holidays.
Quick Transaction
We start transacting and dispatching your purchases once received your orders. No more than 30 mins process.
Safety Assurance
No hacked game currency or account. We promise 100% hand-farmed safe coins & credits with no banned precedent.
Refund Policy
Refund will be processed in 1-2 days, the specifically refund time is based on your payment company. We usually don't accept any request of refund after the order completed.
Notice
Using illegal Leveling or recharge service may cause you account banned!
Roblox Robux News & Guides
Roblox Project Mugetsu Guide: How to Play A Hollow in Project Mugetsu

Buy Roblox Robux
Roblox Project Mugetsu Guide
Project Mugetsu Hollow
How to Play A Hollow in Project Mugetsu
2023-04-20 09:26:35
Players who have read the Bleach, a popular anime and manga will be interested in the Roblox game Project Mugetsu. It is an anime-action adventure game for players. Players can become a Hollow and face the Reapers in Project Mugetsu. Do you know how to play a Hollow in Project Mugetsu? You can read this article for guidance. Players can use
Cheap Roblox Robux
to purchase suitable items for characters in the game shop.
What's the Project Mugetsu Hollow?
Hollows are a race in Project Mugetsu and they serve as the darker faction. Should you want to be all goodness and light, it's the soul reapers race that you need to join.
How to become a Hollow in Project Mugetsu
To become a Hollow in Project Mugetsu, you'll need to speak with the NPC Aizen in Karakura Town, he should be fairly easy to track down as he'll be marked with a red fire icon on the map.
Aizen will give you a quest to defeat a Soul Reaper in the area (marked on your map by a green icon). Hunt the Soul Reaper down and defeat them, then return to Aizen who will ask you to become a Hollow.
Once you have accepted and become a Hollow, you will be transported to the Hollow realm, and you will not be able to change into another race unless you buy the perk with Robux or get a stat reset.
Project Mugetsu Leveling Guide
As mentioned, there is a big difference in leveling up as a Soul Reaper and leveling up as a Hollow. Let's start with how Soul Reapers gain levels. For them, this is a pretty straightforward process. All you need to do is to complete quests and defeat enemies to gain XP. And, you will then get your Shikai, followed by your Bankai.
If, on the other hand, you have decided to play as a Hollow, this process will be almost completely different. In fact, what you need to do here is, once you get to Hueco Mundo, to devour other Hollow. Incidentally, this is the same process that actual Hollows use in the anime and manga, so it is a very faithful adaptation of that system.
How to Level Up Hollow in Project Mugetsu
To evolve from a Hollow all the way to an Arrancar, you'll need to do a fair amount of grinding. Here are the steps you'll need to follow:
1. As a regular Hollow, collect 625 XP by eating body parts while also reaching level 5 or higher to evolve to Menos.
2. Survive as a Menos for 1 hour (this was lowered in an update) in a public server or 4 hours on a private server, and be at least level 25 to become an Adjucha. Failure to survive or disconnecting will erase your progress.
3. As an Adjucha, collect 1875 XP by eating body parts and reach level 50 or higher to evolve to Vasto Lorde.
4. As a Vasto Lorde, collect 2250 XP by eating body parts and succeed in the mask minigame to evolve to Vastocar. Keep in mind that failing the minigame will erase any progress you made in that specific game.
Players who like Bleach anime can try to play this interesting game in Roblox, you will experience the real characters who are existed in the anime. And if you want to unlock other good items for characters, you can
Buy Roblox Robux
to get them from the game shop and upgrade characters.