Type your order sheet number in the blank and click the button to inquire the transacting status.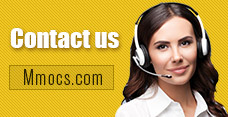 Why Choose Us
Lowest Price
We promise cheapest game currency for all games & platforms with timely update. There're also discounts on holidays.
Quick Transaction
We start transacting and dispatching your purchases once received your orders. No more than 30 mins process.
Safety Assurance
No hacked game currency or account. We promise 100% hand-farmed safe coins & credits with no banned precedent.
Refund Policy
Refund will be processed in 1-2 days, the specifically refund time is based on your payment company. We usually don't accept any request of refund after the order completed.
Notice
Using illegal Leveling or recharge service may cause you account banned!
Revelation Online Imperial Coins News & Guides
Revelation Online Comprehensive Strategy

Revelation Online Imperial Coins
Revelation Online Guides
2017-04-20 09:28:02
Revelation Online
is a MMORPG developed by Netease, a giant tech company in China and published by My.com (Russian). The game combines PvP and PvE in a Chinese fantasy game environment. Revelation Online will be translated in 4 languages: English, French, German and Russian. Revelation Online is a large, seamless and open map world game with unrestricted flight.
PvE & PvP
Players can reach up to level 79, with various activities unlocking at different levels.
Revelation Online provides the following PvE activities:
Dungeons (Solo, 5-man, up to 5 difficulty levels)
Raid (up to 20 players, 2 difficulty levels)
6 world bosses
Revelation Online provides the following PvP activities:
Open world PvP
Open world castle sieges (no participant limits, includes PvE elements)
Instanced arenas (1v1, 3v3)
Instanced battlegrounds (10v10, 20v20, 30v30)
Instanced guild battles (30v30, 50v50)
Open world aerial combats (participants use their wings to fight for aerial territories, using air-only abilities)
Character Classes
You can choose from the following six classes, with the chance to create both male and female characters for each class.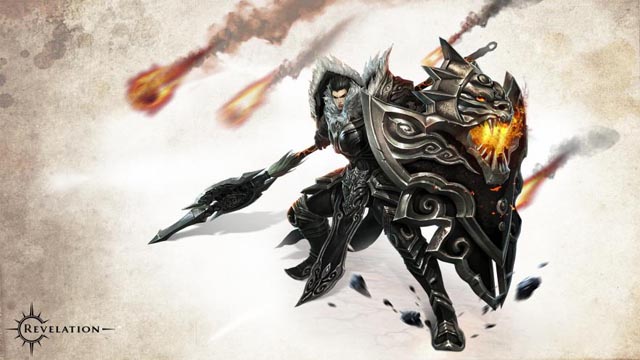 Vanguard
A standard tank class. Vanguard uses a spear to throw powerful stab attacks. They always enjoy to absorb huge amount of damages for partners in the front line.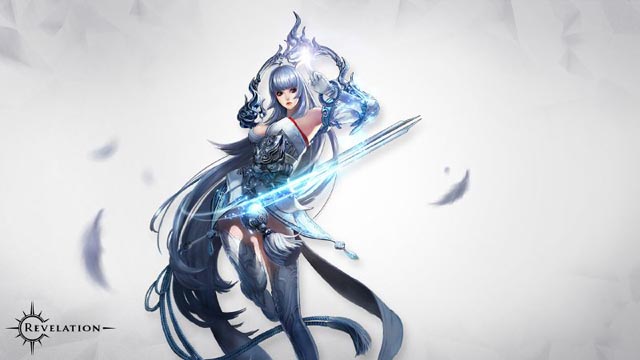 Swordmage
Even if the name contains "sword", a Swordmage however more inclined to a mage. They're excel at dealing high damage with its freeze spells. Keep you under the tank's protect and cast most damaging spells to demolish groups of mobs.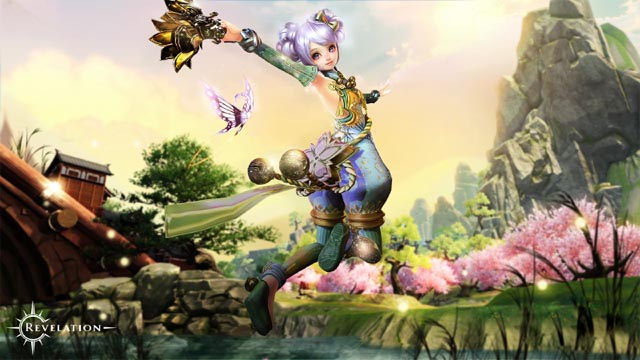 Spiritshaper
A kind of assistant class in Revelation Online with skills of summon reinforcement troops while fighting. In other words, you have initiative to reduce your threat value so that enemies will change their target onto your summons.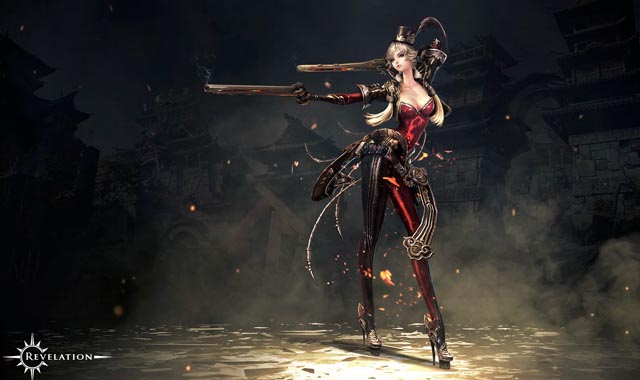 Gunslinger
Gunslinger deals huge damage to their enemies from a far distance. They features high mobility and dodge rate. With action targeting, Gunslinger feels responsive and pretty fun to play.
P5
Blademaster
Blademaster is a powerful melee DPS class, with the ability to fight with two swords or one great sword. If you like in-fight battle and have great viability, Blademaster is first option.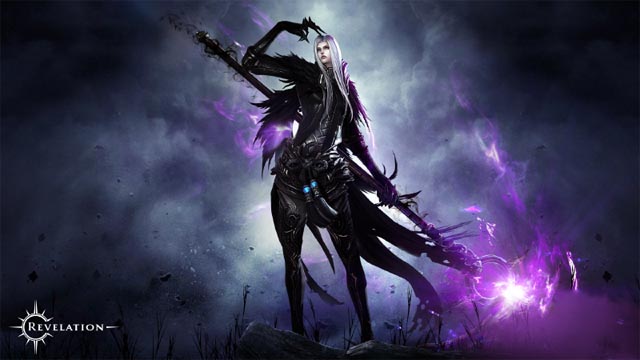 Occultist
Occultist is a flexible orientated class which between the assistant and DPS. But due to the fuzzy positioning, that means you may not proficient in either a healer of a DPS. That's a job suits for people who have no class preference.
Gameplay
Basic operations
● Press "W", "S", "A", "D" to move up, down, left and right.
● Use your mouse left click to select the target and battle, you can also use tab to switch target which is close to you.
● Click on the ground to move.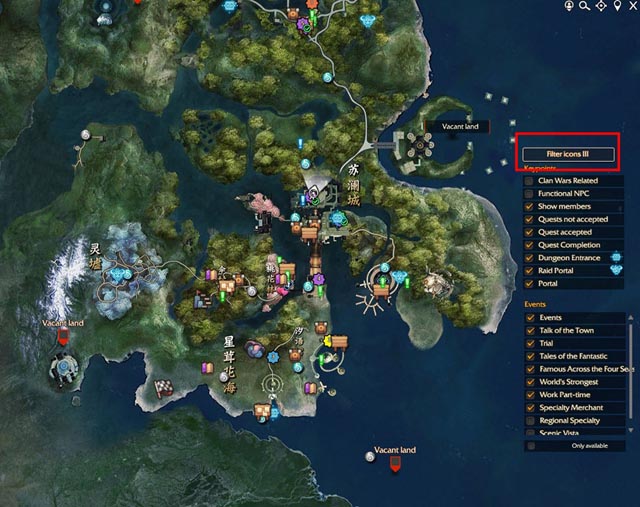 World Map
Pressing "M" to summon the World Map interface. There are filters and tabs on the right where you can select options to displayed on the map.
Attributes
Power – Every point provides 1 Phy Dmg, 10 points for 4 Force
Intelligence – Every point provides 1 Mag Dmg and 8 Phy Def, 10 points for 4 Brawn,
Spirit – Every point provides 25HP, 10MP, 1.6 Healing, 8 Mag Def, 10 points for 4 Arcana
Dexterity – Every point provides 2 Crit
For further reading of Revelation Online Guides, please keep following us
www.mmocs.com
. We are one of the best
Revelation Online Imperial Coins
stores online. We promise the cheapest price and 100% safe trade system. We wish you a happy game!