Type your order sheet number in the blank and click the button to inquire the transacting status.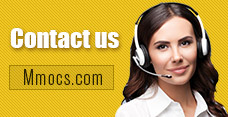 Why Choose Us
Lowest Price
We promise cheapest game currency for all games & platforms with timely update. There're also discounts on holidays.
Quick Transaction
We start transacting and dispatching your purchases once received your orders. No more than 30 mins process.
Safety Assurance
No hacked game currency or account. We promise 100% hand-farmed safe coins & credits with no banned precedent.
Refund Policy
Refund will be processed in 1-2 days, the specifically refund time is based on your payment company. We usually don't accept any request of refund after the order completed.
Notice
Using illegal Leveling or recharge service may cause you account banned!
How to get Star-Eater Scales in Destiny 2: Best and Fast Way to unlock Destiny 2 Star-Eater Scales

Destiny 2 News Guide
Cheap Destiny 2 Silver
Star-Eater Scales Unlock
How to get Star-Eater Scales
2021-05-20 08:49:37
Star-Eater Scales vastly increases the power of any Super, regardless of subclass, and can even make it rival Celestial Nighthawk's Golden Gun—if you don't miss your shots, that is. This exotic armor piece is an impressive bit of kit for any Hunters out there, so we write this artilce to tell players how to get Star-Eater Scales in Destiny 2.
How to get Star-Eater Scales in Destiny 2
To get the Star-Eater Scale exotic leg armor, you'll need to complete any Legendary Lost Sector on any planet offering them at either the Legend or Master difficulty. Any of these then have a chance of rewarding you with the leg armor, but there's no guarantee. You can better your RNG chances of getting the Star-Eater Scales as your reward by playing on the Master difficulty, as opposed to Legend. Outside of that, it's simply a case of grinding them out and hoping you get them eventually. Keep in mind that this exotic leg armor is for Hunter classes only, so if you're not running that class, you're best grinding out some other gear instead.
When to use Star-Eater Scales
As for when you should be using Star-Eater Scales: right now. If you can bend RNG to your will and get a pair to drop, you should equip them and start slaughtering your foes – preferably those in PVE. Basically, every stack of Feast of Light increases the amount of damage the Super and your weapons do, for roughly 14 seconds. This can be coupled with a host of other damage buffs and enemy debuffs, including Weapons of Light, suppression effects from mods, and the Power of Rasputin Warmind Cell mod. Ehroar also notes that, if you're quick enough, you can change Star-Eater Scales and put on Mask of Bakris, dodge to get the Arc damage boost effect, and then use Arc weapons for even more damage output.
Star-Eater Scales is essentially a Celestial Nighthawk for your legs. In fact, these Exotic Boots can do more damage than Celestial Nighthawk can. Finally, hope you can get this item successfully! If you want to buy
Destiny 2 Silver
, we mmocs.com can also provide help!