Type your order sheet number in the blank and click the button to inquire the transacting status.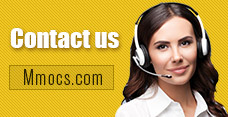 Why Choose Us
Lowest Price
We promise cheapest game currency for all games & platforms with timely update. There're also discounts on holidays.
Quick Transaction
We start transacting and dispatching your purchases once received your orders. No more than 30 mins process.
Safety Assurance
No hacked game currency or account. We promise 100% hand-farmed safe coins & credits with no banned precedent.
Refund Policy
Refund will be processed in 1-2 days, the specifically refund time is based on your payment company. We usually don't accept any request of refund after the order completed.
Notice
Using illegal Leveling or recharge service may cause you account banned!
(Grand Theft Auto V) GTA 5 Boosting News & Guides
GTA 5 Vice City:Remastered Mod brings Tommy Vercetti back to Grand Theft Auto V

PC Games
GTA 5 News Guide
GTA 5 Vice City:Remastered Mod
Tommy Vercetti
2020-01-10 08:51:52
There is a mod about Grand Theft Auto V that takes Grand Theft Auto V Vice City into the modern era almost five years ago. Now, you can download Vice City Remastered, and a mod that adds the bad boy protagonist Tommy Vercetti in Vice City.
Tommy is an ex-gangster or ex-made man for the Forelli family, a fictional Italian Mafia family in the Grand Theft Auto universe. After being released from prison, Tommy agrees to take part in a deal for an old friend, in which he was ambushed. In an attempt to find the man who set up the ambush, Tommy rises through the ranks of the Vice City crime underworld. After murdering the man who set up the ambush, he becomes extremely powerful in the criminal world, and eventually becomes the kingpin of Vice City.
Tommy prefers to perform his own work rather than delegate tasks to others. Even after he has his own gang and other subordinates working for him, he usually puts his plans in motion personally. He also personally gets involved if things aren't going as well as he'd like - for example, in the opening cutscene of Bar Brawl he is irritated by Lance's lazy attitude towards the bar refusing to pay protection money and immediately goes out to settle things himself.
Lunchxbles' Vice City Remastered is very beautiful. Vice City has never had such a perfect look: Palm trees, neon lights and waterfront apartments in GTA 5's updated technology are great, and the video provides a bird's eye view of the city to better immerse it.
You can also learn about its condition at different times of the day and during a (possibly rare) heavy rain in the city. Adding Tommy Vercetti (due to a separate mod, also done via Lunchxbles), the journey along the nostalgic road is almost complete.
This is not a perfect remake of the 80s version of Grand Theft Auto, because by default you will still see the look of Grand Theft Auto V being more modern. But don't worry too much-GTA 5 has a lot of vehicle modifications after all.
Head to the Lunchxbles Vice Cry: Reworked page on the GTA 5 Modified Website to get started. You will download a .zip file containing a single text document and find a link to the mod download page on MediaFire.
For Tommy, all you have to do is click the download button on the HD Tommy Vercetti page, and that's it. Once installed, you will need to use a trainer to change Tommy's iconic outfit. Once you get used to it, play on the streets of Vice City! However, because missions and stories are not part of this module, you have to decide for yourself what to do.
Are you interested in this new mod? If your answer is yes, just download it at https://www.gta5-mods.com.