Type your order sheet number in the blank and click the button to inquire the transacting status.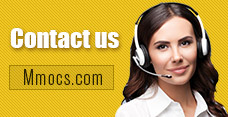 Why Choose Us
Lowest Price
We promise cheapest game currency for all games & platforms with timely update. There're also discounts on holidays.
Quick Transaction
We start transacting and dispatching your purchases once received your orders. No more than 30 mins process.
Safety Assurance
No hacked game currency or account. We promise 100% hand-farmed safe coins & credits with no banned precedent.
Refund Policy
Refund will be processed in 1-2 days, the specifically refund time is based on your payment company. We usually don't accept any request of refund after the order completed.
Notice
Using illegal Leveling or recharge service may cause you account banned!
Fallout 76 Bottle Caps News & Guides
Bethesda is inviting Fallout 76 players to test Wastelanders update

Fallout 76 NPCs
Fallout 76 Wastelanders Update Date
Fallout 76 Wastelanders DLC
Fallout 76 NPC Release Date
2020-01-14 08:57:52
Bethesda announced last year that the free NPC-bringing Wastelanders update for Fallout 76 will be postponed to 2020, and now the long-awaited update is finally coming. According to altchar reports, Bethesda announced the PTS test server for testing the "Wastelanders" DLC, double experience activities, and next week's update.
In a blog post today, Bethesda announced that they will invite a select number of PC players to try the Wastelanders update in a private test server. This Watelanders server will be separate from the opt-in test servers that Bethesda now run to vet changes to the current version of Fallout 76. You can head to Bethesda's sign-up page to register for the private Wastelanders server. The cutoff date for registering is 11pm GMT/3pm PST on next Tuesday, January 14th. Importantly, you'll have to sign a non-disclosure agreement if you are selected to take part in the server, meaning you can't share videos, screenshots, or information about the test.
"We want YOU to join us in Appalachia to prepare for the arrival of Wastelanders," writes the Fallout developer in a blog post. "Starting January 17, we will be inviting a small number of Fallout 76 community members to experience an early version of Wastelanders. During this time, we are looking for you try out the new content, provide your feedback, and report the issues you experience in a Private Test Server (PTS)."Currently, we are only looking for a few hundred players to join us in playtesting. While this means that not everyone who opts-in will be selected, we wanted to ensure that as many of our most active and experienced community members as possible have the chance to opt in for consideration."
There are some important details to know for those of you who receive invitations to join us on the Wastelanders PTS later this month. Please keep the following information in mind if you decide to opt-in using the link above.
·The Wastelanders Private Test Server is PC ONLY.
·Invited players will be required to complete a Non-Disclosure Agreement (NDA) in the launcher before PTS installation. You will not be allowed to share, stream, record, or discuss any information from this experience.
·PTS playtesting will take place on an in-development Wastelanders build, and you should expect to encounter issues during gameplay. Please report any bugs you find to us so that we can investigate them.
·This Private Test Server is reserved for Wastelanders. It is separate from our upcoming Public Test Server, which is still under development.
·Any progress you make will be saved so that you can pick up where you left off every time you access the Wastelanders PTS.
·However, due to the nature of testing it may become necessary for us to wipe all PTS progress, but we will let you know ahead of time if we plan to do this.
Additionally, your progress on the PTS will not transfer to the live version of the game when Wastelanders is released.
·We want to hear from YOU! If you are selected to participate, you may be asked to provide feedback on specific aspects of the game, respond to surveys, or participate in group discussions.
Bethesda will also launch a small patch for Fallout 76 next Tuesday as U.S. time, as a necessary preparation for "Wastelanders", but there are no major adjustments to the game.