Type your order sheet number in the blank and click the button to inquire the transacting status.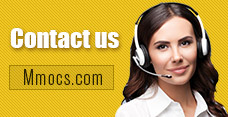 Why Choose Us
Lowest Price
We promise cheapest game currency for all games & platforms with timely update. There're also discounts on holidays.
Quick Transaction
We start transacting and dispatching your purchases once received your orders. No more than 30 mins process.
Safety Assurance
No hacked game currency or account. We promise 100% hand-farmed safe coins & credits with no banned precedent.
Refund Policy
Refund will be processed in 1-2 days, the specifically refund time is based on your payment company. We usually don't accept any request of refund after the order completed.
Notice
Using illegal Leveling or recharge service may cause you account banned!
Fallout 76 Bottle Caps News & Guides
Hackers Have Already Found a Way to Add NPCs to Fallout 76

Fallout 76 Guides
Fallout 76 Hackers
Fallout 76 NPCs
Bethesda Fallout 76
2019-12-18 08:50:13
According to foreign media reports, "Fallout 76" appeared players hacking into the game, and a large number of controllable NPCs characters.
Remember Wooby? He was a human NPC that players discovered hiding in a secret 'dev room' in Fallout 76 back in January. The hidden room contained every item in Fallout 76, including a few that hadn't actually made it into the game at the time. The room's caretaker was a lone human NPC named Wooby.
Generally speaking, in order to test the upcoming game content, game developers will set up a developer room in the game. In this 'dev room', developers can test their own developed projects. However, after the test is completed, the developer will generally remove this small space from the map or make it inaccessible. Obviously, Bethesda's approach is the latter, but they did not do it well, after all, this player has now entered the secret developer room. But this is not too surprising for Bethesda, after all, as early as in the "The Elder Scrolls" series, players can enter the developer's room through the console.
Wooby's discovery was a big surprise at the time because we hadn't yet learned about Fallout 76's Wastelanders expansion, which will bring human NPCs to the game next year. Well, some hackers just couldn't wait that long, and it appears they have managed to free Wooby from his little room and bring him into the game.
However, recently, hackers followed Fallout 76. On a hacking forum called UnknownCheats, a user with the ID ErectBan posted a script that allows various items to be generated in the game. Another group of hackers also identified that they started using scripts to generate characters, including many hidden NPCs. Unknowncheats.me forum user ErectBAN released a series of cheat scripts they wrote for the game on PC allowing players to spawn weapons, armor, and other objects into the game. "This release will most likely be hotfixed instantly," they wrote. "Use the free weekend accounts to spawn containers, items, and create legendary equipment. After you create your items, store them on a mule account, do this at your own risk."
Fortunately, they only deploy these NPCs for patrol to kill those who attack randomly, and many NPCs have some special skills. However, it is slightly funny that they have not sent these NPCs with equipment and clothes, so they can only wear pants to fight.
Bethesda has not yet spoken on the matter.