Type your order sheet number in the blank and click the button to inquire the transacting status.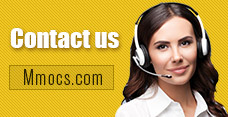 Why Choose Us
Lowest Price
We promise cheapest game currency for all games & platforms with timely update. There're also discounts on holidays.
Quick Transaction
We start transacting and dispatching your purchases once received your orders. No more than 30 mins process.
Safety Assurance
No hacked game currency or account. We promise 100% hand-farmed safe coins & credits with no banned precedent.
Refund Policy
Refund will be processed in 1-2 days, the specifically refund time is based on your payment company. We usually don't accept any request of refund after the order completed.
Notice
Using illegal Leveling or recharge service may cause you account banned!
Fallout 76 Bottle Caps News & Guides
What is Black titanium used for Fallout 76 & Fallout 76 black titanium ore farming Locations

Fallout 76 Guides
What is Black Titanium
How to get Black Titanium
Black Titanium Farming Location
2021-06-02 08:55:27
What is black titanium scrap used for? Where can I find black titanium for Miner miracles? Where can I find a lot of black titanium in Fallout 76? What items have black titanium in Fallout 76? If you want to find out what the use of Black titanium is and how to get them, then you are at the right place!
What is Black titanium used for?
Black Titanium is a rare crafting material which you'll need to make the Excavator Power Armor, and possibly more powerful gear once the game receives some updates in the future. You'll need 36 Black Titanium chunks to craft the Excavator Power Armor set, and this is a lot. If you're struggling to find what you need, we'll explain how to get your hands on it just below.
How to get Black titanium?
Method One: Deathclaws
Deathclaws have been a longtime Fallout staple, but they're just one of many cryptids scattered throughout Fallout 76's map. Legendary Deathclaws reliably spawn on a specific island on the western side of the map (it's actually quite close the edge of the allowed game area), on a unique location known as Deathclaw Island, just north of Point Pleasant and The Mothman Museum. These legendary Deathclaws will appear here each game-day cycle. An easy method to farm them is to move a C.A.M.P. to the shoreline across from the island, build a structure with lots of turrets, and simply hang out and wait for your quarry to appear across the water. Note that Deathclaws can be difficult foes, but the creatures usually don't cross the water, allowing you to kill them safely from a distance, then pilfer Black Titanium scrap from their corpses.
Method Two: Maps From Welch In Ash Heap
For an easier way to find Black Titanium at lower levels, look for the town called Welch in the area known as Ash Heap. In a Vending Machine in Welch, players can buy maps that point to a number of different mining sites. Though the maps cost 100 caps each, they point to areas where Black Titanium can be collected in bulk, generally appearing in groups of 10 or more Black Titanium each. It's a little pricey, but with these maps, completing Miner Miracles should be a breeze.
Method Three: Gorge Junkyard Workshop
Black Titanium can also be found in ingots and in raw form in a deposit or vein. Veins of Black Titanium can be found at the Gorge Junkyard Workshop. This is the only workshop that you can farm Black Titanium at.
Method Four: Mole Miners
A reliable way to farm Black Titanium for players of approximately level 15 is to seek out the Mole Miner enemies. These enemies always drop a unique item known as Miner Suit Scrap, which yields Black Titanium when scrapped at a bench.
For level 25 Excavator Power Armor, players will need 6 Black Titanium each (total of 36); for level 35 Excavator Power Armor, one will need 7 for each piece (total of 42); and for the highest-rank Excavator Power Armor at level 45, adventurers will need 9 Black Titanium for each part of the suit (total of 54). The Cultist Blade is much cheaper to make and can be a decent melee weapon for certain players. To craft one of these jagged swords, gamers will need 6 Black Titanium Scrap (in addition to the other components).
If you want to get Black titanium successfully, then you just need to follow these tips. And if you want to buy
Fallout 76 Caps
, then you just need mmocs.com for help!