Type your order sheet number in the blank and click the button to inquire the transacting status.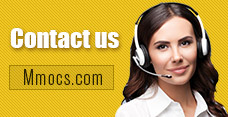 Why Choose Us
Lowest Price
We promise cheapest game currency for all games & platforms with timely update. There're also discounts on holidays.
Quick Transaction
We start transacting and dispatching your purchases once received your orders. No more than 30 mins process.
Safety Assurance
No hacked game currency or account. We promise 100% hand-farmed safe coins & credits with no banned precedent.
Refund Policy
Refund will be processed in 1-2 days, the specifically refund time is based on your payment company. We usually don't accept any request of refund after the order completed.
Notice
Using illegal Leveling or recharge service may cause you account banned!
Fallout 76 Bottle Caps News & Guides
Fallout 76 Wood Farm 2020: Best Place and Ways to get lots of woods fast and easy

Fallout 76 Guides
Fallout 76 Wood Farm 2020
How to Get Wood Fast
Fallout 76 Woodchucker Perk
2020-08-05 08:43:53
What is the easiest way to get wood in Fallout 76 Where can I find lots of wood in Fallout 76? Fallout 76 Wood is one of the most common items required in construction, it is necessary items for players. So, to help you get wood fast and easy, we write this article!
How to get Fallout 76 Wood?
Finding wood in Fallout 76 is as simple as searching for fallen trees and logs. Approach a tree log and press the "gather" button to harvest a few pieces of wood. There are dozens of logs to be harvested all around the map, so running low on wood should never be a problem. Unfortunately, you can't go up to regular standing trees to harvest wood; you can only gather wood from trees that have already fallen.
There is also a chance that you'll find wood during your scavenging efforts. Crafting materials can be found in drawers, cabinets, shelves, and even toilets, so make sure to scour each location thoroughly when looking for wood scraps, metal scraps, and other materials in Fallout 76.
Wood, like most other crafting materials in Fallout 76 can be gotten by simply picking up junk items as you're going around the world. Think logically about what junk items would contain wood, and you'll like be able to get it when you scrap it (which we'll get to in a moment). Things like pencils, ladles and wood blocks can all net you the stuff, so be sure to pick them up whenever you can.
Best locations of Fallout 76 Wood
The best sawmills for farming wood is a location called Sylvie & Sons Logging Camp. This place is far from the starting locations, however, you'll visit the nearby area during the quests: The Missing Link and Signal Strength either way, so you can save this trip for later. You'll find many wood piles there. Note, that after you gather all the wood in that location, you can restart the game and the piles will be restored. That way you can collect unlimited amounts of wood.
Fallout 76 Woodchucker Perk
There are a few logging camps around the world where you can find a great deal of fallen logs to scavenge for wood. You can also equip the "Woodchucker" Perk to get twice as much wood when gathering. Oh, and in case you're wondering - no, you can't just cut down trees and gather it that way. This isn't Minecraft. You can't punch the trees either.
If you're really serious about gathering large amounts of wood in Fallout 76, you'll want to seek out the Woodchucker Perk. It doubles the amount of wood collected from logs. When combined with the farming method above, you'll be bringing in huge amounts of wood. It's a Luck Perk, so just put points in and hopefully you'll draw it as a Perk.
That is all the tips we know about farming wood in Fallout 76, for more news guide, please stay turn to
Mmocs.com
.