Type your order sheet number in the blank and click the button to inquire the transacting status.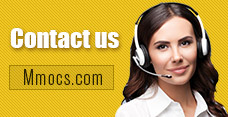 Why Choose Us
Lowest Price
We promise cheapest game currency for all games & platforms with timely update. There're also discounts on holidays.
Quick Transaction
We start transacting and dispatching your purchases once received your orders. No more than 30 mins process.
Safety Assurance
No hacked game currency or account. We promise 100% hand-farmed safe coins & credits with no banned precedent.
Refund Policy
Refund will be processed in 1-2 days, the specifically refund time is based on your payment company. We usually don't accept any request of refund after the order completed.
Notice
Using illegal Leveling or recharge service may cause you account banned!
Fallout 76 Bottle Caps News & Guides
Coming to Steam this month, Fallout 76 will be free if you already bought it for PC

Fallout 76 Guides
Fallout 76 Steam
Fallout 76 Free to Play
Buy Fallout 76 Atoms
2020-04-08 08:50:29
Fallout 76 will available on Steam this month, and it will be free on steam if you already bought it for PC, and you'll be able to do so starting on April 14.
Anyone who purchases Fallout 76 through Bethesda's official website before April 13 and links their Steam and Bethesda accounts will get the game for free on Steam. Atoms and Fallout 1st memberships will not transfer between the platforms, but any items purchased through the shop will be available across both Bethesda.net and Steam. But there's some limitations on what carries over and what doesn't. The $100 a year Fallout 1st subscriptions won't carry over, neither will your Atoms. This makes sense. The game is literally created around monetization, and these subscriptions and purchasable currencies are how Fallout 76 is making money right now.
Purchasing Fallout 76 on Steam from April 14 until April 28 will also get you a free copy of the Fallout Classic Collection, which includes Fallout 1, Fallout 2, and the criminally underrated Fallout Tactics. And yes, it will also be free for current owners who activate their free Steam copy during that same window.
However, it's not an offer that lasts forever. You can't dillydally and dawdle, putting it off for weeks while thinking "I'll get around to that eventually." You have to link accounts before 11:59pm eastern on April 12.
Once the clock strikes midnight, the offer turns into a pumpkin.
"Whether or not you already own the PC version of Fallout 76 on Bethesda.net, those of you who join us on Steam during the two weeks following Wastelanders launch will also receive the Fallout Classic Collection for free," the statement highlighted. "As a reminder, if you currently own Fallout 76 on PC through Bethesda.net, you should also have access to the Fallout Classic Collection there."
This release will also tie-in with the Wastelanders update, which is set to make some big changes to the game and potentially make it more appealing to play. Namely, it will add non-player characters, new quests, locations, a reputation system, and more.
Since your Atoms will not be transferred, you are in need of Fallout 76 Atoms.
Mmocs.com
is the best place to
buy cheap Fallout 76 Atoms
, cheapest price, safe and fast delivery is also provided.