Type your order sheet number in the blank and click the button to inquire the transacting status.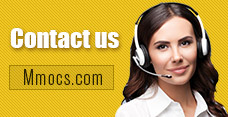 Why Choose Us
Lowest Price
We promise cheapest game currency for all games & platforms with timely update. There're also discounts on holidays.
Quick Transaction
We start transacting and dispatching your purchases once received your orders. No more than 30 mins process.
Safety Assurance
No hacked game currency or account. We promise 100% hand-farmed safe coins & credits with no banned precedent.
Refund Policy
Refund will be processed in 1-2 days, the specifically refund time is based on your payment company. We usually don't accept any request of refund after the order completed.
Notice
Using illegal Leveling or recharge service may cause you account banned!
POE Chaos orb News & Guides
Path of Exile New Class Guide: How to Unlock Scion Fast and POE Scion Builds

POE Unlock Scion Fast
How to Unlock Scion POE
Scion POE Build
Path of Exile Class
2020-01-08 08:51:25
In this article, we will introduce the way to unlock Path of Exile Scion and Scion Builds for POE.
The introduction of the Scion:
The Scion is a bit different from other classes. The Scion is the only class that can combine powers of two other ascendancy classes, and in this regard it can be considered more of a hybrid ascendancy. When you ascend as a Scion, you become the Ascendant, which is presented many options on its path forward. Her starting skill is Spectral Throw. She is not associated with any particular armor type, and may end up focusing on any of the various types depending on your build choices and passive/attribute choices on the skill tree.
The best way to unlock the Scion in Path of Exile:
Unfortunately, the Scion can't be unlocked until the very end of the game. Towards the end of Act III (the final act), you will head to an area called "The Scepter of God." This is the area that literally leads to the final boss of the game. Right before said final boss of the game, there is a stairway leading up to him. At the base of this staircase, there is a woman locked in a steampunk looking testing-jail cell type device. Open this up and the Scion is inside. You'll see a yellow exclamation mark above her head. Talk to her, listen to her story, receive the freedom achievement, and now you can play as the Scion.
POE Scion Builds:
When it comes to talking about gear prices it is totally up to you what you will choose. You can decide what equipment you will wear - the cheap or the expensive one. When I was playing the Scion, I preferred to invest in very good gear. She can be very powerful, but as it was mentioned before, you will need knowledge about proper gearing, items stats, and skills. Now I will introduce her most passive skills and ascendancy possibilities. The minor passive skills basically give her boost to attributes. Depending on which developing path you choose, you can gain additional strength, dexterity or intelligence. If you, for example, choose to play an assassin you can gain up to 60 dexterity and intelligence. The same situation is with other roles.
Weapon: Herald of Purity + Herald of Ice + Herald of Thunder + Herald of Ash + Enlighten.
Deactivate one of the Elemental Heralds of your choice while leveling/not having an Enlighten. You can 6link eventually and socket a Blind Support in it if you want. Or get blind somewhere else (abyssal jewels, shaped/elder mod on quiver etc) and use the last socket for something like Blink Arrow.
If you want to get powerful weapons for Scion Builds, you may need the help of mmocs.com. Here, you can find
Cheap Path of Exile Orbs for Sale
, come and buy to enhance your adventure!