Type your order sheet number in the blank and click the button to inquire the transacting status.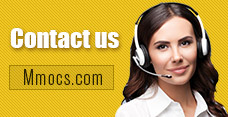 Why Choose Us
Lowest Price
We promise cheapest game currency for all games & platforms with timely update. There're also discounts on holidays.
Quick Transaction
We start transacting and dispatching your purchases once received your orders. No more than 30 mins process.
Safety Assurance
No hacked game currency or account. We promise 100% hand-farmed safe coins & credits with no banned precedent.
Refund Policy
Refund will be processed in 1-2 days, the specifically refund time is based on your payment company. We usually don't accept any request of refund after the order completed.
Notice
Using illegal Leveling or recharge service may cause you account banned!
(Grand Theft Auto V) GTA 5 Boosting News & Guides
How do I get to Cayo Perico in free roam in GTA 5: Grand Theft Auto V How to get to Cayo Perico Heist

GTA 5 News Guide
Buy GTA 5 Money
Cayo Perico in free Roam
Cayo Perico Heist
2021-02-24 08:54:48
How to get to cayo perico free roam? How to get to cayo perico heist? How to do the cayo perico heist? Can you travel to Cayo Perico? If you are looking for the answer concerning these questions, please follow this short article!
What is Cayo Perico?
Cayo Perico (commonly referred to as just The Island or Paradise) is a private island in the Caribbean, off the coast of Colombia, that appears in Grand Theft Auto Online as part of The Cayo Perico Heist update. The location of the remote island compound of the world's most notorious drug dealer, Juan Strickler (also known as El Rubio). It also contains an untold fortune in art, gold and drug money, scattered across the island.
How do I get to Cayo Perico in free roam
Here's how you can free roam Cayo Perico in GTA Online:
1. Complete the Cayo Perico 'Scope Out' mission
2. Start it again, and go to Los Santos airport
3. Approach the yellow mission marker and then request a CEO or MC job
4. Enter the marker and request a job as the cutscene starts
5. Request a contact job after spawning at Cayo Perico
6. Quit it and make your way to the beach party to enter free roam
How to get to Cayo Perico Heist?
1. The players will need to respond to Miguel Madrazo, the son of Martin Madrazo's text by going to the Music Locker.
2. It is an underground club located just next to the Diamond casino and resort.
3. The entrance to The Music Locker is on the left side of Diamond casino and resort.
4. Pay an entry fee of $150
5. The players will then need to find Martin Madrazo in a private suite
Meeting him will start a cut scene where he will tell you all Cayo Perico Heist and his plans.
6. The players will first need to become a CEO, President, or VIP.
7. The next step is to buy and set-up all the required items for the heist.
8. The players will need to buy and enter the Kosatka Submarine
9. Request for the submarine to get a call from its captain, Helmsman Pavel
10. Get to the Cayo Perico map in GTA 5 to start the heist
Have you started the Cayo Perico Heist in GTA Online yet? What are your thoughts on this new campaign? To start the heist, you need to prepare powerful weapons. You need to
buy cheap GTA 5 Money
and get you wanted weapons. We mmocs.com is the best place to purchase Grand Theft Auto V Money, cheap, safe, fast, 24/7