Type your order sheet number in the blank and click the button to inquire the transacting status.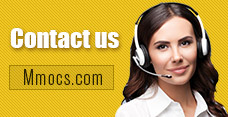 Why Choose Us
Lowest Price
We promise cheapest game currency for all games & platforms with timely update. There're also discounts on holidays.
Quick Transaction
We start transacting and dispatching your purchases once received your orders. No more than 30 mins process.
Safety Assurance
No hacked game currency or account. We promise 100% hand-farmed safe coins & credits with no banned precedent.
Refund Policy
Refund will be processed in 1-2 days, the specifically refund time is based on your payment company. We usually don't accept any request of refund after the order completed.
Notice
Using illegal Leveling or recharge service may cause you account banned!
WOW WotLK Classic Gold News & Guides
WoW WotLK Best Class For Gold Farming: How to Choose Classes For Gold Farming Easily

Buy WoW Classic WotLK Gold
WoW WotLK Best Class For Gold Farming
WotLK Class Guide
How to Choose Class in WotLK
2022-08-09 09:09:38
Similar to other expansions of WoW Classic, Gold is still an important thing in the coming of WoW Wrath of the Lich King expansion. If players want to build the strongest character in WotLK, you need speed a large amount of gold for crafting the gear or weapons. The process of gold farming is not easy for players, they want to know how to choose the class in the beginning and collect gold early. Players can buy
WotLK Classic Gold
to level up your characters quickly in order to access to high level dungeons or raids.
How to choose classes for Gold Farming in WotLK
The Best Class: Paladins
For the most part, Paladins is the Godfather of WOTLK Gold Farming in Wrath of the Lich King. There are surely specific ways in which you can farm gold, but with Paladins, you don't have to worry about anything. Not only does Paladin do best in Gold Farming, but they are also considered Jack of all trades.
There are three types of Paladins; the Retribution Paladins have an improvement in their DPS, the Holy Paladins have an improvement in their Healing, and the Protection Paladins have everything enhanced altogether. Paladins are incredible when talking about Phase 1, coming with insane Open World AOE Farming like; Retribution Paladins doing burst or smaller pulls for farming while doing DPS damage. Protection Paladin pulls large quality of mobs in each pull with a slow and steady AoE damage while absorbing damage from enemies.
Mages
Mages are actually quite amazing and farming gold, first of all they are the AoE Farming Kings, absolutely dominating the AoE Farming scene with their huge Blizzard pulls! Mages are also quite decent at Single Target Farming, having the ability to slow down mobs 24/7 with Frostbolt, and with new abilities like Frostfire Bolt and Deepfreeze in Wrath of the Lich King their single target damage has been boosted significantly, so it's not like their only strength is AoE Farming, even though that is what they excel at. So we can put Mages into s-tier for gold farming, right next to Paladins.
Druids
A class that is getting improved a lot in Wrath of the Lich King is the Druids. Druids are already very versatile when it Obviously gold farming, especially with herbalism and mining, as they have the ability to mount up instantly with their flight for him. They also have the ability to still farm inside dungeons, which could be massive if open-world farming becomes too competitive.
Death Knights
Death knights are also really good at farming gold with their own pale horse Totland they can increase their mounted movements making them on par with Paladins for her but it's been mighty farming in Wrath of the Lich King. Imagine that being a dust mite with herbalism just running around picking flowers. So they also have the ability to single target farm or a gob farm at high efficiency. Frost death mice can do both pretty efficiently.
Rogues
Talking about gold farming, you can't go wrong with Rogue Class. Ranging from Stealth Dungeon Running with Herbalism and Mining to Chest Scouting in the Dungeons while Pickpocketing for gold is pretty much your play with Rogue Class in Wrath of the Lich King Classic. Picking Rogue for the sole purpose of WotLK Gold Farming is reasonably profitable and especially when you are going for the Open World Farming.
We have listed several classes for gold farming in WoW Wrath of the Lich King, you can choose your favorite class to begin your journey in the world. And if you want to get rare materials for crafting, you can
Buy WoW Classic WotLK Gold
to purchase them for making the essential items in the game.