Type your order sheet number in the blank and click the button to inquire the transacting status.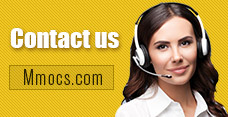 Why Choose Us
Lowest Price
We promise cheapest game currency for all games & platforms with timely update. There're also discounts on holidays.
Quick Transaction
We start transacting and dispatching your purchases once received your orders. No more than 30 mins process.
Safety Assurance
No hacked game currency or account. We promise 100% hand-farmed safe coins & credits with no banned precedent.
Refund Policy
Refund will be processed in 1-2 days, the specifically refund time is based on your payment company. We usually don't accept any request of refund after the order completed.
Notice
Using illegal Leveling or recharge service may cause you account banned!
Genshin Impact Accounts News & Guides
Genshin Impact Character Guide: How to Build the Best Yoimiya in Genshin Impact

Buy Genshin Impact Accounts
How to Build the Best Yoimiya
Genshin Impact Yoimiya
Yoimiya Best Weapons
2022-08-11 09:22:57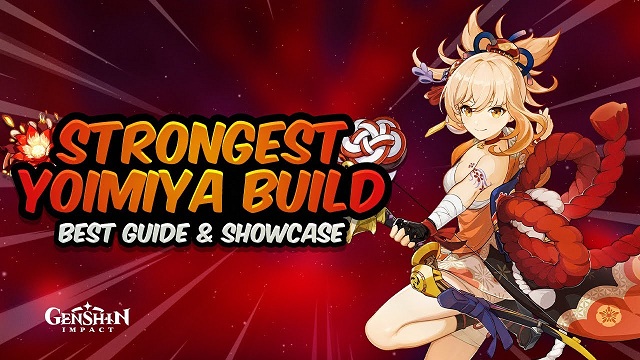 Yoimiya has returned on a new Genshin Impact banner in the 2.8 update. Most players are curious about this new character, they want to know how to build this character well and help their team complete more quests in the game. If you are also interested in the Yoimiya, you can read this article and find the guidance. Players can get
Cheap Genshin Impact Accounts
to experience the latest characters and relevant storyline in the game.
What's Yoimiya in Genshin Impact?
Naganohara Yoimiya, the spirited fireworks enthusiast of Inazuma. Yoimiya is considered to be one of the most accessible units to play, as she's able to deal decent damage to single targets from a distance with her Bow.
Yoimiya is primarily a Pyro DPS character, but she also has strong potential as a critical-hit dealer. Yoimiya's critical hit rate scales as she levels up past 40, similar to Diluc. The additional damage dealt stays the same, but it makes her a powerful character even without Elemental damage.
How to Build the Best Yoimiya in Genshin Impact
Best Yoimiya DPS Build in Genshin Impact
Weapon: Thundering Pulse
Artifacts: Shimenawa's Reminiscence (four-piece)
Yoimiya works best as the main DPS of the group, bolstered by support characters who compliment her Pyro element, like Bennett and Xingqiu.
Best Weapons For Yoimiya in Genshin Impact
Thundering Pulse
Thundering Pulse is the weapon that will be available in the weapon banner alongside Yoimiya. Usually, the weapons that are featured with the characters are the best weapon for them. This is no different for Yoimiya.
Thundering Pulse will perfectly complement Yoimiya if she uses 4-Shimenawa's Reminiscence. The 3-stack effect of this weapon requires Yoimiya to not have 100% energy. With 4-Shimenawa's Reminiscence, this is trivial because the 4-set effect of the artifact will continuously take Yoimiya's energy.
If you don't want to Wish on weapon Banners for the Thundering Pulse or other 5-Star bows, then there are a few alternative weapons that will still work well with Yoimiya. The 4-Star Hamayumi is a craftable bow that will increase Yoimiya's normal and charge attacks, but we recommend using the 4-Star Rust bow if you have it.
Rust adds damage to each normal attack and will increase Yoimiya's base attack as well, with a slight sacrifice to her charged attack capabilities. As you should be using her normal attack and Elemental Skill as your primary damage dealers, this won't really effect Yoimiya's DPS capabilities. To really get the most out of Rust, you'll want to Refine it as much as you can.
Best Yoimiya artifacts in Genshin Impact
For the artifacts, we recommend the four-piece Shimenawa's Reminiscence. If Yoimiya has 15 or more energy, casting elemental skills means she loses this energy to increase the attack damage of normal, charged, and plunging attacks by 50% for ten seconds.
You could also use the Summer Night's Bloom four-piece – while protected by a shield, and you gain an additional 40% normal and charged attack damage. A character like Zhongli would fit well into the team comp, as he debuffs enemies and allows Yoimiya to focus on what she does best: damage output.
You can learn the guidance about how to build the best Yoimiya in Genshin Impact. And if you want to experience other strong five-star characters, you can
Buy Genshin Impact Accounts
to experiment their skills in the process of quests.