Type your order sheet number in the blank and click the button to inquire the transacting status.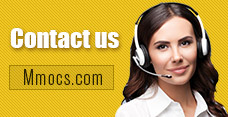 Why Choose Us
Lowest Price
We promise cheapest game currency for all games & platforms with timely update. There're also discounts on holidays.
Quick Transaction
We start transacting and dispatching your purchases once received your orders. No more than 30 mins process.
Safety Assurance
No hacked game currency or account. We promise 100% hand-farmed safe coins & credits with no banned precedent.
Refund Policy
Refund will be processed in 1-2 days, the specifically refund time is based on your payment company. We usually don't accept any request of refund after the order completed.
Notice
Using illegal Leveling or recharge service may cause you account banned!
World of Tanks Gold News & Guides
Useful Ways to Get Better at World of Tanks: WOT Advanced Tips

World of Tanks Guide
How to Get Better
WOT Advanced Tips
Buy Cheap WOT Gold
2020-04-27 08:49:20
World of Tanks is a free-to-play video game, but participants also have the option of paying a fee for use of "premium" features where you can use real money to help you along in your WoT career. Except WOT Gold, you need some advanced tips to help you get better at World of Tanks.
Using Your Gun as Armor
The gun module in World of Tanks as you should(I hope) know by now is not a solid object and the projectile is actually fired from just within the tank's turret behind the gun. However, the gun module can soak up shells and counts as spaced armor as well as not being able to receive any HP damage unless a shell passes through it to hit a different piece of armor. Knowing this you can position your gun into an enemy gun and then when the enemy fires your gun module will "block" the shot. This will potentially damage/knock out your gun, do nothing to both you and the enemy, or cause a HE/HESH shell to explode close to the enemy and damage them significantly.
Know Your Tank
Know how your tank works. Understanding its strengths and weaknesses will help you get better at World of Tanks. While knowing your tank type is a good tip for novices, knowing your specific tank will help you exploit its advantages and hide its weaknesses. Every tank in the game handles differently and offers different stats, no matter how similar they might appear – looking at you, KV series. For instance, if you're using a German medium, research its stats and figure out how to play it. German Mediums are excellent snipers, with some German Lights making fantastic active scouts. But this doesn't mean they should all be played in the same way.
Where to Shoot
As is the case in most games you should aim ahead of a moving target. Shells take time to reach their destination, so the further the enemy is from you, the larger the gap you need to leave. In close combat you can use the auto-aim, which allows you to focus on your own driving, so that you can avoid being shot to pieces. It isn't as accurate as normal firing, but it is useful. If you find that you can't actually do any damage to the other tanks then maybe you should focus on individual modules, which are the various components that make up the tank itself, or at least the upgrades. It is usually wise to focus on the tracks of a stronger tank in order to keep them still. You get rewarded for this kind of thing so it will still benefit you.
The best place to buy WOT Gold
You may research on the Google:"where is the best place to
buy cheap WoT Gold
?" We mmocs.com want to make it easier and convenient for you, cheapest World of Tanks for sale here.
Mmocs.com
is a World of Tanks premium shop that offers gold with the lowest price, and we also provide 24/7 live support to help you. If you have any problem, please do not hesitate to contact them for help. Hope our best offer can enhance your adventure in WoT.