Type your order sheet number in the blank and click the button to inquire the transacting status.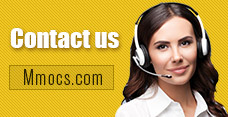 Why Choose Us
Lowest Price
We promise cheapest game currency for all games & platforms with timely update. There're also discounts on holidays.
Quick Transaction
We start transacting and dispatching your purchases once received your orders. No more than 30 mins process.
Safety Assurance
No hacked game currency or account. We promise 100% hand-farmed safe coins & credits with no banned precedent.
Refund Policy
Refund will be processed in 1-2 days, the specifically refund time is based on your payment company. We usually don't accept any request of refund after the order completed.
Notice
Using illegal Leveling or recharge service may cause you account banned!
World of Tanks Gold News & Guides
World of Tanks Guide: Crew Experience, Crew Skills&Perks, and Crew Retaining

Crew Experience
Crew Skills&Perks
and Crew Retaining
World of Tanks Guide
2019-04-24 08:54:12
Many players get confused with
Crew Experience in World of Tank
s? So,
how does crew mechanics and XP distribution work? What are crew skills and perks? How does crew retaining work?
Keep on reading if you are confused.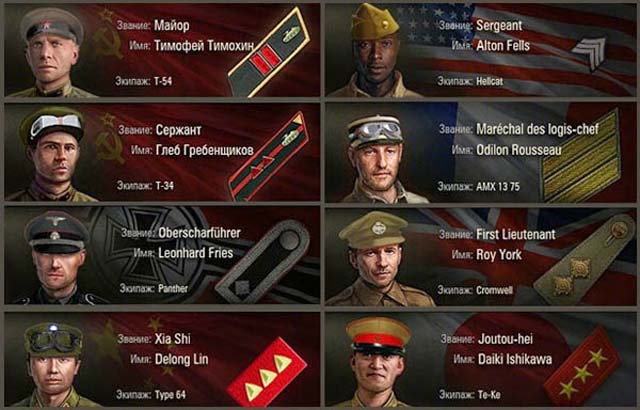 Crew Experience
When you play a battle with a tank, you are receiving a certain amount of experience points (XP) and credits. XP are saved on the tank, so you can research new modules / vehicles from the tech tree. However, there are crew members in the vehicle which also receive XP. When there are no special events / missions and all crew members are alive at the end of the battle, the amount of XP sent to the crew is the same as the amount of XP received on the tank.
Crew Skills &
Perks
Crew skills and perks are was that you can customize and improve your crews as your crew experience increase. Their effects range from minor buffs to module health to significant and game changing tools like Sixth Sense. Skills come into effect with increasing effectiveness as you train the up. Perks only come into effect once they reach 100%. You can begin training skills and perks when a crew member's major qualification reaches 100% and skill progress will not be reset when you retrain crew to a new tank. Each crew member has a unique and common set of skills and perks to select from. It is important to note that each new skill or perk takes twice as much XP as the previous one, so although the first one may come quickly, things tend to significantly slow down by the third or fourth. Additionally, the level of a skill or perk does not increase linearly with XP earned; early percentages go faster while later ones take much longer. To rank up, you can come to
mmocs.com
for
Cheap World of Tanks Gold
. With a coupon code "
MMOCSVIP
", you can enjoy 3% off.
The mechanics of crew XP distribution is pretty similar to the distribution of tank XP. XP points are being collected and once you reach the amount of XP required for researching something (module, vehicle, skill etc), the XP is then used. If you don't use the XP, they are just collected.
Crew Retraining
If you perform crew re-training (for credits / for free), the crew members are going to lose certain amounts of their basic skill. They will loose 10% in case of re-training for credits from a vehicle of the same class and 20% (re-training for free) from a vehicle of the same class.
A crew member can be trained for only one tank at a time - this is the most important thing to know, everything else follows from this rule. They do not "remember" tanks they used to be in, once you train them for a tank, or retrain them for a new tank, that is the only tank they are fully skilled in, for all other tanks they suffer a performance penalty (there is an exception for Premium tanks that I'll cover at the bottom).
If you want to reassign them to a new tank on a more permanent basis, you have to have them retrained. That means either "spending" XP for the retraining, or spending gold to retrain them without any loss of XP.
If you want to move them back to an old tank, the same rules apply. They would suffer a penalty or you would need to retrain them, again, back to their old tank.
The exception is Premium tanks. If you take a crew member from any standard tank, you can temporarily put them in a premium tank and they will not suffer a performance penalty. This is why you see people talking about using their premium tanks as "Trainers". If, for example, you own a Lowe, your Tiger crew could get the x2 XP bonus every day in two different tanks. They could get their x2 win in the Tiger, then you could put them in the Lowe and get another x2 win for the day. Later on, if you retrain the Tiger crew for the E75, they could bounce back and forth between the E75 and the Lowe.