Type your order sheet number in the blank and click the button to inquire the transacting status.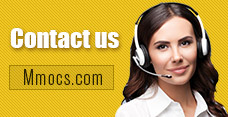 Why Choose Us
Lowest Price
We promise cheapest game currency for all games & platforms with timely update. There're also discounts on holidays.
Quick Transaction
We start transacting and dispatching your purchases once received your orders. No more than 30 mins process.
Safety Assurance
No hacked game currency or account. We promise 100% hand-farmed safe coins & credits with no banned precedent.
Refund Policy
Refund will be processed in 1-2 days, the specifically refund time is based on your payment company. We usually don't accept any request of refund after the order completed.
Notice
Using illegal Leveling or recharge service may cause you account banned!
Fate/Grand Order Saint Quartz News & Guides
Fate/Grand Order Guide: Pro Tips on Leveling Up Your Servants Efficiently for New Beginners

Servants Guide
Leveling Up Servants
Fate/Grand Order Guide
2019-04-23 08:54:03
If you are a newbie to Fate/ Grand Order ad have no idea of
how to level up your servants efficiently
, this guide is what you need. In this Fate/ Grand Order Guide, Mmocs.com will tell you
how to farm gold ex cards and level up your servants efficiently
. Also, if you don't have enough playing time to earn saint quartz,
5mmo.com
will provide you with tons of safe and
Cheap Fate/ Grand Order Saint Quartz
.
As a new player, I would say the story isn't really going to give you many exp cards. You get exp cards from the ember gathering daily quests, and from events. It's easy to use the daily quest to get a jump start for your servants, because the quest gives you so much master exp that you should pretty much always get a master level before you run out of AP, so it'll keep refilling your AP bar and you should be able to spam it. I wouldn't recommend that you spam it too hard, because you will want those free AP refills for some other stuff too. But it can be nice way to get a couple of servants up to level 40ish, so you can have an easier time starting out.
Otherwise, I would suggest you play the event right now and get exp cards from the lottery. 50 gold and silver exp cards per box, plus QP and some materials which should be enough to bump some servants up to 30 or 40 before ascension. The first couple of event nodes should be easy enough for even low level players, especially with a strong Saber Alter friend support. Also silver exp isn't bad for early levels servants, it's only later on when they are higher level and the QP and exp costs per level increase that it is better to burn silver exp for prism. There are other tips like only using half the exp required to get to your servants current max level since you can sometimes get a super or great success, which gives 2 or 3 times the exp you invested.
In addition, setting a priority order when you upgrade your servants. If it's an efficient servant to raise in a slot of need, level it first. Thus, Kuro and the upcoming welfares like Liz saber and santa alter would take some priority. Outside of that criteria, the best criteria would be to make sure you have something decently powerful in each support slot. That way you can have some class balance. I say support slot because it's the easiest way to arrange servants according to class variety. This is also a handy way of finding out which servant classes you need to fill or back up. Another good general rule is that attackers and dps benefit most from the extra attack and health from being max level. For supports, as long as they have all their talents, being leveled up to 70 or 80 is usually enough and the final leveling to 80 or 90 can wait.
That' s the end of this guide. Hopefully, it would be useful.