Type your order sheet number in the blank and click the button to inquire the transacting status.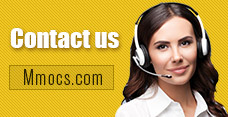 Why Choose Us
Lowest Price
We promise cheapest game currency for all games & platforms with timely update. There're also discounts on holidays.
Quick Transaction
We start transacting and dispatching your purchases once received your orders. No more than 30 mins process.
Safety Assurance
No hacked game currency or account. We promise 100% hand-farmed safe coins & credits with no banned precedent.
Refund Policy
Refund will be processed in 1-2 days, the specifically refund time is based on your payment company. We usually don't accept any request of refund after the order completed.
Notice
Using illegal Leveling or recharge service may cause you account banned!
Fate/Grand Order Saint Quartz News & Guides
Fate Grand Order How to Get Rare Prism: FGO Rare Prism Farming Guide

Fate/Grand Order Guide
Buy FGO Saint Quartz
How to Get Rare Prism
FGO Rare Prism Farming
2021-07-27 08:52:12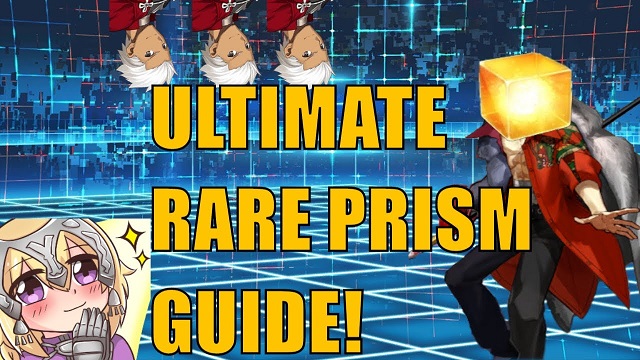 How do you get rare prism fate grand order? Where is rare prism Fgo? If you want to find the answer, then you just need to follow this short article!
What is the Rare Prism?
Rare Prism is a rare currency that can be exchanged at Da Vinci's Workshop for various items, Craft Essences and Mystic Codes.
Rare items available
You can get various items that were available for a limited time such as campaigns, including some limited-time events. Since it will be added regardless of genre, there are plenty of variations from those where you can play the whole event to one Valentine's chocolate dress. Like Mana Prism, Rare Prism has items that are updated monthly. You can get gold foes (fou with 1000 or more stats) and lore crystals that you can usually get only a limited number of event rewards.
How to get Rare Prism?
Burn a 4
★or 5
★Servant
There's nothing in the RP shop right now, but eventually you can use them to buy past CEs (Beginning of Journey, Nightless Rose, etc.) or Mystic Code quests you missed, re-add CEs that were in the MP shop in the past (Mona Lisa, etc), or 4* Fous/Crystallized Lore/Friend Points. 4* Fous allow you break the 990 Fou cap. The FPs are completely not worth it.
Collect Mana Prisms by burning 3
★Embers
Considering the amount of EXP 3★embers give you, using them for enhancement is not a good choice. There is also a risk to spend too many QP as well. So, just refer to 3★ember as another good way for gathering Mana Prisms other than farming on Events.
As you might have already noticed, the amount of 3★embers dropped is larger on the Advanced difficulty. However, you may basically want to play on the Expert difficulty, unless you are going exclusively for embers.
Obtained at a reprint event
If you have already obtained some of the items available at the event, you will receive a rare prism instead. Basically, it will be distributed only to those who have participated in the reprint event and have obtained the item last time, so even if you think you do not need it, it is recommended to collect it for future rare prisms.
Friend Points is one of the in-game currencies that can be used to summon Servants; the other is Fate/Grand Order Saint Quartz. If you want to play well in this gameplay, you are recommended to buy cheap
FGO Saint Quartz
at Z2U.com, cheap, safe, fast, 24/7!