Type your order sheet number in the blank and click the button to inquire the transacting status.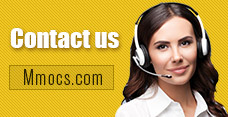 Why Choose Us
Lowest Price
We promise cheapest game currency for all games & platforms with timely update. There're also discounts on holidays.
Quick Transaction
We start transacting and dispatching your purchases once received your orders. No more than 30 mins process.
Safety Assurance
No hacked game currency or account. We promise 100% hand-farmed safe coins & credits with no banned precedent.
Refund Policy
Refund will be processed in 1-2 days, the specifically refund time is based on your payment company. We usually don't accept any request of refund after the order completed.
Notice
Using illegal Leveling or recharge service may cause you account banned!
Temtem Pansun News & Guides
Temtem Pacsun Farming Guide: How to Make Money in Temtem PC/PS4/Xbox One

PC Games
Temtem Pansun for Sale
Temtem Pansun Farming
How to Make Money
2020-04-23 08:48:58
There are many ways to earn Temtem Pansun, but if you don't have the time or the patience to grind for the amount you want or need, you can always buy Temtem Pansun from reliable game store
mmocs.com
. We are providing
Cheap Temtem Pansun
and our service is online 24/7. Fast Delivery and Cheap Price are guaranteed. 24/7 Online support include online chat and email and skype, will be your simple contact ways with us. Temtem Pansun for Sale, do not miss the chance!
How to get free Temtem Pacsun?
Once you reach the second island in the Airborne Archipelago, Omninesia, you'll discover the FreeTem! Organization. It campaigns for Temtem to be able to roam free instead of being locked inside TemCards. It's also going to be an endless source of income for you. Each time you capture and then release a Temtem, FreeTem will reward you with money. To get your Pansuns, you need to visit the FreeTem! Organization in its headquarters next to the Breeding Center. Once there, talk to the FreeTem! Coordinator behind the desk. This works retroactively, so you can start releasing Temtem before you get to the second island. The amount of Pansuns you get per Temtem is more than the price of a TemCard. So, you will make a profit from FreeTem. If you use a TemCard+ on harder to catch Temtem, you will make less money. More than one TemCard+ and you're probably even going to lose money. So, stick to regular TemCards.
There are various ways of collecting more items at all stages of the game. Throughout the map, several items exist for you to sell. These excess items include Tiny & Average Crystals, Sea Salt, Silicon Fragment, and the Silicon Shard. None of these items have any other use than generating Pansun. Because of this, they should be sold whenever the need for currency arises.
It appears there will be a weekly prize you can earn for releasing a certain amount of Temtem. Some of these prizes are DNA Strands, which can be used to ensure the Temtem you're breeding inherits a specific stats or traits. You can also earn a cosmetic, or you can earn Silicon Shards which you can sell for 299 Pansun each. Here's a look at some of the rewards that have been available:
Free 180 Temtem: Flat Top Hair Cosmetic
Free 200 Temtem: 5x Silcon Shards
Free 200 Temtem: Vigor DNA Strand - Ensures the egg inherits the parent's HP and STA.
Free 215 Temtem: Engineered DNA Strand - Ensures the egg inherits the parent's trait slot.
Free 250 Temtem: Mighty DNA Strand - Ensures the egg inherits the parent's ATK and SPATK.
Free 250 Temtem: Immunity DNA Strand - Ensures the egg inherits the parent's DEF and SPDEF.
If you want to find the answer of :"How do I farm Pansun? How do you grind money in Temtem?" This article can do a great help for you.