Type your order sheet number in the blank and click the button to inquire the transacting status.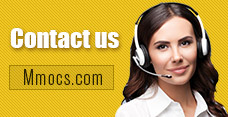 Why Choose Us
Lowest Price
We promise cheapest game currency for all games & platforms with timely update. There're also discounts on holidays.
Quick Transaction
We start transacting and dispatching your purchases once received your orders. No more than 30 mins process.
Safety Assurance
No hacked game currency or account. We promise 100% hand-farmed safe coins & credits with no banned precedent.
Refund Policy
Refund will be processed in 1-2 days, the specifically refund time is based on your payment company. We usually don't accept any request of refund after the order completed.
Notice
Using illegal Leveling or recharge service may cause you account banned!
Destiny 2 Sparrow Unlock: How to Get Sparrow Early

PC Games
Destiny 2 Sparrow Unlock
How to Get Sparrow Early
Destiny 2 News Guide
2020-04-21 08:42:36
Do you want to know how to unlock Destiny 2 Sparrow? If your answer is yes, then you are at the right place.
What is a Sparrow?
If you're new to the world of Destiny and didn't play the original game, you might be wondering what a Sparrow is. Sparrows are cool hover bikes that allow your guardian to whiz about an area at a much greater speed than on foot.
How to get Sparrow?
Well surprise! Sparrows in Destiny 2 cannot be unlocked until you complete the main campaign or reach Level 20. Once you complete the campaign, pay a visit to Amanda Holliday in the game's Tower social hub. She'll gift you a free Sparrow for all your efforts saving the world, or whatever it is that you did. Congratulations! You now can purchase additional Sparrows from Amanda Holliday at this same location, and can earn them through Bright Engrams or occasionally buy them through Eververse.
The first way to get a Sparrow in Destiny 2 is by luckily getting one out of a Bright Engram. Once you get to the Farm, Tess Everis will offer you some for free. If you're lucky, you can get one out of these Engrams. If not, Engrams can be purchased from her at Eververse using real world money once you hit level 20.
The second method is the free and natural way. Enjoy your time progressing through the Destiny 2 campaign until you're finished. Once done, head to the rebuilt Tower and speak to Amanda Holliday in the Hangar. She will allow you to choose a Sparrow at no cost.
While you're at the Farm attempting to get a Sparrow from Eververse, consider trying your hand at the Sentry 4 jumping puzzle that gives you the Scouting Commander Buff. Completing the puzzle doesn't seem to give you anything for your trouble, but it's something to do to kill time while waiting for your fireteam.
How to get a Sparrow with Bright Engrams in Destiny 2
1. Finish the opening mission, Homecoming.
2. Gain access to The Farm social space by continuing the story.
When Tess Everis arrives, after the Spark mission, you'll have access to her shop, Eververse, and can now preview (but not buy) her Bright Engrams.
3. You can buy Bright Engrams from her, but only once you reach level 20, where you will receive three for free.
4. If you don't get them in your free batch, Bright Engrams can be purchased with in-game currency Silver, or from each level up following the cap of level 20. Eventually a Sparrow will drop - but this relies on a random number generator, so it could be right away, or take a fair bit of time!
That is the guide on getting sparrow in Destiny 2, hope it can do a great help for you.