Type your order sheet number in the blank and click the button to inquire the transacting status.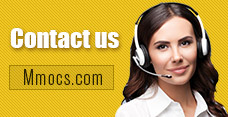 Why Choose Us
Lowest Price
We promise cheapest game currency for all games & platforms with timely update. There're also discounts on holidays.
Quick Transaction
We start transacting and dispatching your purchases once received your orders. No more than 30 mins process.
Safety Assurance
No hacked game currency or account. We promise 100% hand-farmed safe coins & credits with no banned precedent.
Refund Policy
Refund will be processed in 1-2 days, the specifically refund time is based on your payment company. We usually don't accept any request of refund after the order completed.
Notice
Using illegal Leveling or recharge service may cause you account banned!
PlayerUnknown's Battlegrounds Account News & Guides
How to throw items, ammo and melee weapons in PUBG Xbox One/PC

Throw Ammo in PUBG Xbox One
How to Throw Items in PUBG Xbox
How to Throw Melee Weapons
How to Throw Ammo PUBG PC
2020-04-16 08:42:12
Players always search on Google: How do you throw items in PUBG Xbox? And How to throw melee weapons in PUBG Xbox One/PC? If you want to find the correct answer, then you are at the right place.
Aside from making it possible to throw every melee weapon in the game, there's lots more like more weapons will be available on the map's dusty plains, improvements have been made to buildings and there are new things to explore and drive, including a shiny gold Mirado. When will you need this ability? For instance, when in dire need of some ammo and your teammate has a bucketload, it's likely you've performed the agonizing, "let me drop some on the floor" for you maneuver. Not only is this slow, but it's also just plain inconvenient if you're in the midst of an intense situation. Well, PUBG has a feature that enables you to chuck ammo to your teammates with – largely – minimal fuss. On top of this, you can also throw melee weapons at enemies. So, if you ever feel the need or spot the opportunity, a pan (or sickle, if you'd prefer) can be clanged off an opponent's head from range.
How to throw items and ammo to teammates
The teammate who wishes to receive the ammo or item, must use the scroll wheel or F3 to bring up the radial menu. Next, they need to select "Need Ammo" or "Need Med" depending on the items they'd like to get their hands on.
The giver, must then press the interact button, which defaults to "F". Once this is pressed, they will chuck whatever has been requested.
Throwing at Enemies
You can now use all melee weapons as a throwable tool to attack your enemies.
Multiple melee weapons now stack in your inventory, allowing you to carry multiple at once.
There are two different melee damage categories when thrown.
Machete, Crowbar, Sickle: The maximum throwing distance is 40m and damage will decrease from 75 to 25 based on the distance.
Pan: The maximum throwing distance is shorter than other melee at only 30m but the damage range is 90 to 40 based on distance.
To inflict the most damage, you must hit within 15m. Damage will begin to drop off from 15-30/40m distance.
From within 15m distance, one melee throw to the head can kill enemy players without helmets.
Press RMB while holding a melee weapon and then press LMB to throw.
A trajectory arc will be shown when aiming, like with grenades.
Except for the fiction of throwing every melee weapon in the game, more weapons on the map's dusty plains, improvements for buildings, shiny gold Mirado has been added in PUBG.