Type your order sheet number in the blank and click the button to inquire the transacting status.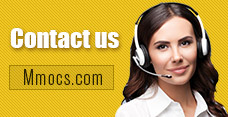 Why Choose Us
Lowest Price
We promise cheapest game currency for all games & platforms with timely update. There're also discounts on holidays.
Quick Transaction
We start transacting and dispatching your purchases once received your orders. No more than 30 mins process.
Safety Assurance
No hacked game currency or account. We promise 100% hand-farmed safe coins & credits with no banned precedent.
Refund Policy
Refund will be processed in 1-2 days, the specifically refund time is based on your payment company. We usually don't accept any request of refund after the order completed.
Notice
Using illegal Leveling or recharge service may cause you account banned!
League Of Legends Boosting News & Guides
League of Legends Blue Essence Farming: How to Earn LOL Blue Essence Fast

Cheap LOL RP
LOL Blue Essence Farming
How to Get Blue Essence
How to Earn Blue Essence Fast
2020-04-29 08:48:36
There are two kinds of currencies in League of Legends, including Riot Points & Blue Essence. LOL Blue Essence is used to unlock League of Legends content. Riot Points can be bought from reliable game
mmocs.com
,
buy cheap LOL RP
now, and get the best price today! And if you want to get LOL Blue Essence, then just follow this short article.
What can we do with Blue Essence?
Purchase champions (through the Store, or with champions shards).
Purchase Hextech Crafting mystery champion shards.
Purchase additional rune pages.
Upgrade a champion mastery to level 6 or 7.
Purchase chromas whenever they're on sale.
Purchase exclusive contents in the Essence Emporium.
Change your summoner name.
How to get Blue Essence?
To get started, you'll need to play enough matches and earn XP to reach Summoner level 5. Once you've done so, you'll start receiving items called Champion Capsules every time you level up from this point. We'll explain their significance below, but it's the key to unlocking ways to start building that big pile of Blue Essence.
To encourage players to play League of Legends every day, Riot has a win of the day objective that grants players 50 blue essence and 400 XP. If you want to get blue essence fast and increase your champion level, then completing this object every day is crucial. 50 blue essence might not sound like a lot, but in only 10 days you'll have 500 blue essence more. Combine this with the other methods, and you can easily grind a lot of blue essence in a short amount of time. If you're having a hard time getting your win of the day on a PvP game, then you can also get it by winning a PvE game.
Breaking Down Champion Shards - This is what you can earn the most blue essence with. If you have champion shards that you don't plan on completing in the near future then you can simply break them down for Blue Essence points. The tricky part is acquiring said shards. There are two main ways to get them, with hextech chests or champion capsules. You can get the first one by getting an S on a champion then accumulating enough key shards to make a whole key. After that, you can open the chest! Here's the catch though: you can only do this once a season with each champion, as the game doesn't reward you for repeatedly earning an S. Because of this, if you specialize to play one character then this likely won't be the method for you. "Once trick players" often just have a lot of keys lying around as a product of this.
Furthermore, you can also completing some missions will reward you with blue essence if you complete them. Completing "First Win of the Day" will give you the same amount of rewards whether you complete it in a PvP or PvE match. By the way, if you have useful tips, please share them with us at Mmocs.com.