Type your order sheet number in the blank and click the button to inquire the transacting status.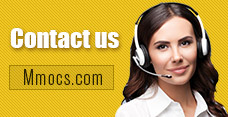 Why Choose Us
Lowest Price
We promise cheapest game currency for all games & platforms with timely update. There're also discounts on holidays.
Quick Transaction
We start transacting and dispatching your purchases once received your orders. No more than 30 mins process.
Safety Assurance
No hacked game currency or account. We promise 100% hand-farmed safe coins & credits with no banned precedent.
Refund Policy
Refund will be processed in 1-2 days, the specifically refund time is based on your payment company. We usually don't accept any request of refund after the order completed.
Notice
Using illegal Leveling or recharge service may cause you account banned!
MapleStory M Mesos News & Guides
Some Fast And Easiest Ways to Unlock Legendary Equipment in MapleStory M

MMORPG
MapleStory M Ios
MapleStory M Guides
Maplestory Equipment
2018-10-17 09:14:48
Having good equipment is pretty much the essence of why we grind so hard in this game. Better equipment means better damage output, means mobs and bosses die faster. In MapleStory M, basically, the equipment is ranked by
Normal, Rare, Epic, Unique, Legendary and Mythic
.
When looking for a weapon, there are four aspects you will need to look out for:
Base attack,Potential rank, Stars and Equipment level
, where the base attack stat is the most important factor for a weapon. Base attack is not changeable later down the line. If the weapons' base attack stat is below average, it will continue to be below average as you rank it up. A small difference in ATK will become a bigger difference once ranked up, therefore, for your end game weapon, you'll want one with the best possible base attack.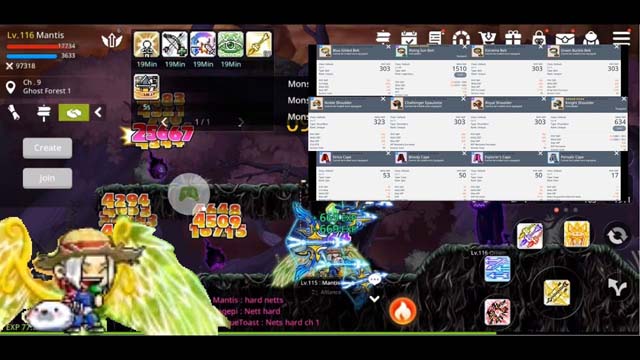 At the beginning of the game, you may buy a cheap set of Epic equipment starting with the weapon without costing too much. Then you will want to invest in a Unique weapon. Since equipment's stats make big difference among players, most players especially F2P strive to get legendary equipment. Here are a few ways you can get legendary equipment in MapleStory M.
Ranking up your Unique equipment
You can buy an epic rarity perfect stat weapon in the Trade Station for maybe a few million mesos. Then, slowly level up your weapon and eventually rank it up to unique with 10 epic stones (40k gold leaves).Once you've reached unique, repeat the process until you're able to rank up your weapon to legendary status. It requires 20 levels from unique to legendary which requires a huge amount of refining powder. Furthermore, ranking up a unique item requires 10 unique rank up stones which costs another 80,000 gold leaves! Of course, you can use real money to buy unique rank up stones. You can buy
Cheap Maplestory M Mesos
at mmocs.com, where you can use the code"
MMOCSVIP
" for a 3% discount. In a world, it is definitely a long and hard route. however, you can get a less than perfect weapon near the end game
Buying legendary equipment straight from the Trade Station
To buy legendary equipment right from the Trade Station is undoubtedly the easiest way for players with rich mesos, since it probably costs a few hundred million mesos at the very least for a not very perfect equipment. if you lack Mesos, come to our website:
mmocs.com
, a cheap online in-game currency store.
Fusing two unique equipment of the same type at max levels
Another way of getting a legendary equipment is by fusing two uniques of the same kind. For e.g. you can fuse two level 20 Halphas Bloody Mist (claw) and get one legendary equipment.
The downside to this method is that you will get a totally random similar weapon with random stats. For e.g. you fuse Halphas claws and you might even get a Briser or a Jaihin. The stats are also random. Although many people aim for emblem, the odds are pretty bad when you fuse. So, be cautious with this method.
In a world, Legendary equipment definitely gives a big boost to your stats (be it attack or defense). hopefully, this article would have helped you if you have no clue about how to get a Legendary weapon. For more essential tips for weapons in MapleStory M, you can check the video above.