Type your order sheet number in the blank and click the button to inquire the transacting status.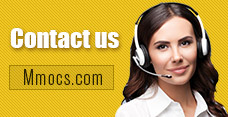 Why Choose Us
Lowest Price
We promise cheapest game currency for all games & platforms with timely update. There're also discounts on holidays.
Quick Transaction
We start transacting and dispatching your purchases once received your orders. No more than 30 mins process.
Safety Assurance
No hacked game currency or account. We promise 100% hand-farmed safe coins & credits with no banned precedent.
Refund Policy
Refund will be processed in 1-2 days, the specifically refund time is based on your payment company. We usually don't accept any request of refund after the order completed.
Notice
Using illegal Leveling or recharge service may cause you account banned!
MapleStory M Mesos News & Guides
How to Get More Rank Up Stones to Upgrade Weapons And Armor in MapleStory M

Mobile Phone Games
MMORPG
MapleStory M Guides
Rank Up Stones
2018-11-14 08:57:04
Equipment
plays an important role on your way of leveling up in MapleStory M. In order to get higher rank equipment, one way is to rank it up using stones. For example, to upgrade your unique weapon to a legendary one, you need ten rank up stones. Just like weapons have different level of rarity in the game, Rank up stones have different rarities as well, which includes rare, epic and unique. The lower the rank is, the easier for players to get them. Fortunately,
mmocs.com
recommend some useful ways to
obtain more rank up stones
more easily in Maplesotry M. So just keep on reading.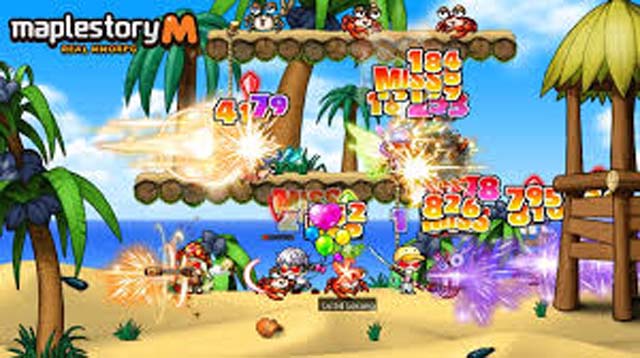 Generally speaking, when comes to obtaining rank up stones in the game,
participating the quest and buying by gold leaves are the most normal ways
. If you don't want to waste money in the game, you just spend your time beating monsters and leveling up. Well, if you are rich, you can just use gold leaves to buy those rare stones. To obtain enough gold leaves, you can buy
Cheap Maplestory M Mesos
right from our website:
mmocs.com
, a trustworthy, cheap online in-game currency store. Besides, you can use the code " MMOCSVIP" for a 3% discount at our website.
Normal rank up stones
The normal rank up stones are the easiest to obtain and, for most players, they don't have any effect. However, if you plan to get a perfect base attack (PBA) weapon from the start, then those unnoticeable items would be necessary. Luckily, those normal rank up stones can be obtained from a level 10 (Athena) quest in Henesys. If you don't want to waste your time in battle, you can go to the Trade Store for them. Since they are very cheap, they won't cost you much money.
Rare Rare rank up stones
Next up are the rare rank up stones. These are also provided after you complete certain quests. Rare rank up stones can be obtained from a level 30 quest in Kerning city. Of course, you can also buy them from the Gold Leaf shop.
Epic rank up stones
Epic stones are the most wanted rank stones, since they can be used to rank up epic equipment to unique status. As a result, they are difficult to obtain. The only way to get them is to buy from the Gold Leaf shop. One epic rank up stone costs y ou around 4,000 Gold Leaves. So as you can see, gold leaves are the blood of the game. It is very important to get enough of them. To get more gold leaves, make sure Complete expeditions daily (both Zakum and Horntail), daily Nett's Pyramid challenges and weekly missions. In addition, you can also extract gold leaves from equipment.
Unique rank up stones
Unique rank up stones are much more expensive. A weapon rank up stone costs 8,000 Gold Leaves and you need 10 of them to rank up from unique to legendary (total 80,000 leaves). As for armor, it costs 5,600 leaves. However, if you are rich in real life, you can just buy them from the trade shop with real money, since they are super expensive. This is all we know for how to get more rank up stones in Maplestory M. Hopefully, this guide would be helpful for you.