Type your order sheet number in the blank and click the button to inquire the transacting status.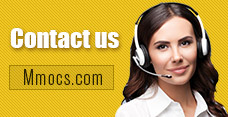 Why Choose Us
Lowest Price
We promise cheapest game currency for all games & platforms with timely update. There're also discounts on holidays.
Quick Transaction
We start transacting and dispatching your purchases once received your orders. No more than 30 mins process.
Safety Assurance
No hacked game currency or account. We promise 100% hand-farmed safe coins & credits with no banned precedent.
Refund Policy
Refund will be processed in 1-2 days, the specifically refund time is based on your payment company. We usually don't accept any request of refund after the order completed.
Notice
Using illegal Leveling or recharge service may cause you account banned!
MapleStory M Mesos News & Guides
Where to Find Bigfoot on Twisted Paths Maps And How To Defeat Them

MMORPG
MOBA
MapleStory M Ios
MapleStory M Guides
2018-10-18 09:02:07
Bigfoot
is a relatively powerful boss added in the
Crimsonwood
. Bigfoot is a pretty simple boss, it spawns in about 13 (roughly) different maps in Crimsonwood Forest. It has extremely high touch damage. This beast will hit you for upwards of 12,000 damage, however, its magic "stomp" attack is completely harmless. It has several frames where it is "invincible" meaning your attacks will miss it completely, with that comes it's biggest weakness.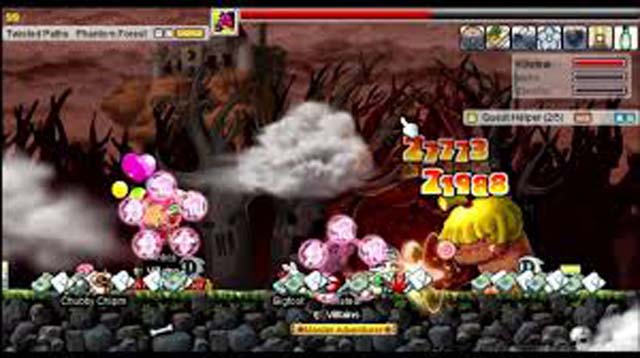 BigFoot Boss has a glitch which is it could be poisoned by Shadow Web. All boss monsters does not have such weaknesses including frozen status. This allows Fire/Poison Magician and Hermit (3rd Job Thief with Shadow Web) to kill them with ease within 5-6 minute even though the boss has millions of HP (life) and earned 2.66 million EXP. That is super power leveling. Although Shadow Web is said to deal 3.3% damage/second base on monster Max HP within 8 seconds, casting Shadow Web to boss monster is extremely dangerous to do so because you have to stand right beside Bigfoot and Shadow Web tends to fail frequently at level 1.
Apart from that, Big Foot drops "Big Foot Toe" which is required for Bounty Hunter level 40 quest. So, high level maplers who have defeated BigFoot, please remember to loot or take the "BigFoot Toe" because it worth a lot of Mesos in Free Market! To level up quickly, you can buy
Cheap Maplestory M Mesos
at our website:
mmocs.com
, where we provide a 3% discount by using the code "
MMOCSVIP
".
How to find Bigfoot on Twisted Paths maps?
In order to begin hunting BF, you must first take the subway from Kerning City to New Leaf City, and then take the NLC Taxi on the far left of New Leaf City. You will reach Haunted House, which is our general starting position.
There are a total of 8 maps in which BF resides: Twisted Paths 1-5, Forgotten Path, Evil Rising, The Evil Dead. Although there are 5 different Twisted Paths (TP) maps, they are not numbered in-game and this is the cause of confusion for many BF hunters. However, this guide will bypass that confusion and show a route to hitting all 5 Twisted Paths maps in a single rotation.
The above video shows you walking through one of the TP maps. Every TP map has the same layout; they all have 5 portals. When you are in a TP map and you change channels, you will always end up a little to the left of the middle portal. This is important to remember because you can drop an apple, a pig's head, branches, and a toy duckling there to trick other BF hunters! Now let's get to the super secret single rotation hitting all 5 TP's. Players can begin and end the rotation at Dead Man's Gorge.
Begin at Dead Man's Gorge.
1. Take the right portal
2. Check left, then right. Enter the rightmost portal.
3. Check right, then left. Enter the leftmost portal.
4. Check left, then right. Enter the 2nd to rightmost portal.
5. Check left, then right. Enter the 2nd to rightmost portal.
6. Check left. Enter the middle portal.
7. Change channels and repeat.