Type your order sheet number in the blank and click the button to inquire the transacting status.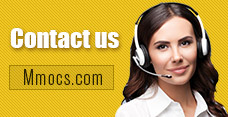 Why Choose Us
Lowest Price
We promise cheapest game currency for all games & platforms with timely update. There're also discounts on holidays.
Quick Transaction
We start transacting and dispatching your purchases once received your orders. No more than 30 mins process.
Safety Assurance
No hacked game currency or account. We promise 100% hand-farmed safe coins & credits with no banned precedent.
Refund Policy
Refund will be processed in 1-2 days, the specifically refund time is based on your payment company. We usually don't accept any request of refund after the order completed.
Notice
Using illegal Leveling or recharge service may cause you account banned!
NBA 2K23 VC News & Guides
NBA 2K23 MyTeam Guide: How to Obtain Invincible Players in NBA 2K23

Buy NBA 2K23 VC
How to Obtain Invincible Players in NBA 2K23
NBA 2K23 Season 7
NBA 2K23 Invincible Players
2023-06-01 09:09:42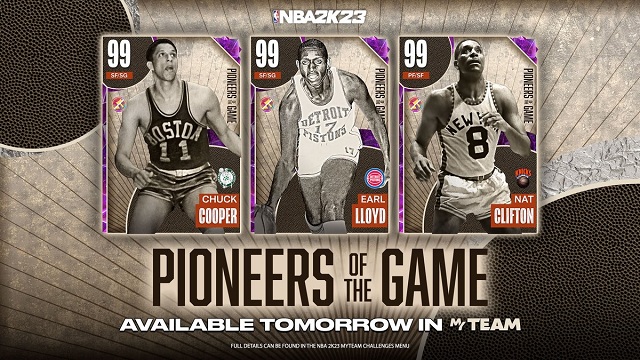 Players who like playing NBA 2K23 MyTeam mode may know the importance of powerful player cards in the game. In Season of NBA 2K23, players find that they have access to obtain the invincible players. They want to add them to their team and build the best team in NBA 2K23. Players can get
Cheap NBA 2K23 VC
to get good player cards from the transfer market.
The Invincible players are arguably the strongest items you can hope to find in Season 7 of NBA 2K23. These special cards have extremely high overalls and boosted stats, making them the perfect addition to any player's MyTeam squad.
Every season in NBA 2K23 brings unique elements that incentivize players to grind. Season 7 seems to be all about the Invincible players, including popular names like Tracy Mcgrady and Giannis Antotokounmpo.
To make matters better, 2K Sports has ensured that there are different ways by which you can acquire these cards in the game.
How to Obtain Invincible Players in NBA 2K23
There are a total of seven Invincible players fans can acquire in NBA 2K23 MyTEAM. Fans can acquire six of the seven Invincible players from any packs they unlock or purchase, including the Promo Super Pack, the Splash Zone Pack, and the Season 6 Super Pack, all of which are live in the Park Market.
Although NBA 2K23 MyTEAM has made these Invincible players available in a handful of different packs players can unlock by completing challenges and agendas, there's only one pack available right now that will guarantee you an Invincible player – the Invincible Option Pack. However, this very option pack is currently going for 175,000 VC, which is one hefty price tag to meet, even for a guaranteed Invincible player.
However, there's no way to guarantee an Invincible player item, so players will have to open several such packs in hopes of landing an Invincible player card.
Tracy McGrady (SG/SF) – Magic
Giannis Antetokounmpo (PF/SF) – Bucks
Magic Johnson (PG/SG) – Lakers
Shaquille O'Neal (C/PF) – Lakers
Scottie Pippen (SF/SG) – Bulls
LaMelo Ball (PG/SG) – Hornets
It's worth noting that more Invincible players might be added to packs in the future. 2K Sports has continued to release fresh content throughout Season 7, and readers are advised to follow the game's official account for all the latest information.
Thankfully, there's a great way to ensure you get at least one Invincible player for all your efforts in NBA 2K23. It can involve plenty of grinds, but the reward is certainly worth the effort.
In addition to the Invincible players you can secure from packs, comes that of another Invincible icon fans can unlock from the Season 7 rewards ladder. At Level 40, the final tier of the rewards path, fans can unlock a PF/SF Invincible Zion Williamson player item.
As soon as you collect a whopping total of 150,000 XP in MyTEAM, only then will you be able to unlock this incredible Zion Williamson Invincible item. If you prefer not to purchase packs or work your way towards the Level 40 reward, you can pursue these Invincible players in the Auction Marketplace.
These invincible players are really powerful and helpful in the matches. If players want to obtain these invincible players in NBA 2K23, you can
Buy NBA 2K23 VC
to open more packs for them or find them in the transfer market.