Type your order sheet number in the blank and click the button to inquire the transacting status.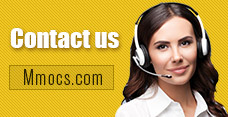 Why Choose Us
Lowest Price
We promise cheapest game currency for all games & platforms with timely update. There're also discounts on holidays.
Quick Transaction
We start transacting and dispatching your purchases once received your orders. No more than 30 mins process.
Safety Assurance
No hacked game currency or account. We promise 100% hand-farmed safe coins & credits with no banned precedent.
Refund Policy
Refund will be processed in 1-2 days, the specifically refund time is based on your payment company. We usually don't accept any request of refund after the order completed.
Notice
Using illegal Leveling or recharge service may cause you account banned!
Fallout 76 Bottle Caps News & Guides
How to Complete Back To Basics Quest in Fallout 76

PS4 Games
Xbox One Games
PC Games
Back To Basics Quest Guide
2018-12-15 09:03:32
After you complete the Defiance Has Fallen quest, which is the introduction of the Brotherhood of Steel,it is time for you to complete the
Fallout 76 Back to Basic quest
, in preparation for joining the Brotherhood of Steel at Camp McClintock. To save you time, herein we put together some useful tips to help you complete the quest more easily.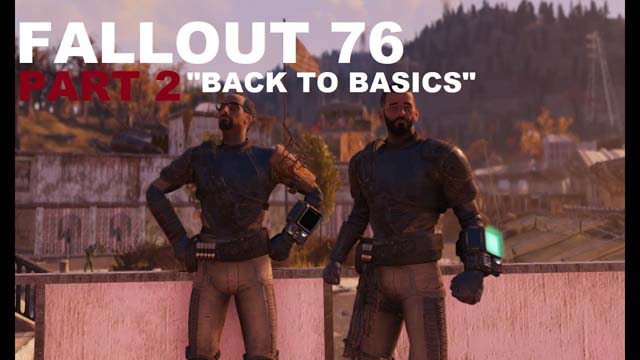 How to Complete the Fallout 76 Back to Basics Main Quest?
To complete this quest, you have to following the steps below one by one.
1. Search the area for a uniform voucher in the Camp Mclintlock
2. Use the voucher to collect a set of Fatigues, and an Army Helmet
3. Present yourself to Master Sergeant Gutsy
4. Complete the Marksmanship Training Course
5. Complete the Agility Training Course
6. Complete the Patriotism Training Course
7. Complete the Live Fire Exercise
8. Report back to the Master Sergeant
Herein we will show you how to complete each step. To be able to access this Quest, you must head to Camp Mclintlock. It is a short walk East from Flatwoods. The Uniform Voucher can be found in one of the barracks near the main building of Camp Mclintlock. It is in a duffle bag beside the left bunk bed at the end of the room.
Once you retrieve the voucher, return to the foyer and use it to get your uniform from the Uniform Dispenser. This will give you Dirty Army Fatigues and a Dirty Army Helmet. Equip these new items and then return to Master Sergeant Gutsy. The robot will direct you to complete three training courses for your Brotherhood of Steel basic training. These consist of Agility, Marksmanship, and Patriotism. The three can be done in any order.
The Agility Training Course
When doing the agility course, make sure to activate the buttons in order to progress the quest. you have only two minutes to complete the Agility course. You have to push all the buttons in order, so save you time. If you don't push all of the buttons, you'll have to re-do the whole obstacle course again. You can buy
Cheap Fallout 76 Bottle Caps
from
mmocs.com
, a professional, reliable online in-game currency store. We promise a safe, fast delivery and huge discount.
The Marksmanship Training Course
Just like the Agility course,The Marksmanship Training Course also challenges you with a time limit. You have to hit all of the targets on the practice range within 30 seconds. To save you time, it is recommended to use a fast firing weapon such as the Charging Laser Sniper Rifle so you will be able to quickly get your shots off. This will help you complete the course in the allotted time.
The Patriotism Training Course
In this course, you are required to spot potential communist from Jimmy, Topher, and Jianjun. Just remember that Jimmy is the Communist traitor. However, you still need to interrogate him since you cannot make accusations without evidence.
Once you've completed all three training courses, you need to tackle the camp's live-fire training ground in the southwest of Camp McClintock. Then you' ll be challenged to defeat three waves of supposedly "Communist" robots;The first two rounds of enemies are fairly easy low level Protectrons. However, be ready for a long fight against the third enemy as it is a high level Legendary Communist Trooper. After killing all your enemies, return to Master Sergeant Gutsy and the quest is done.