Type your order sheet number in the blank and click the button to inquire the transacting status.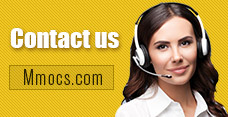 Why Choose Us
Lowest Price
We promise cheapest game currency for all games & platforms with timely update. There're also discounts on holidays.
Quick Transaction
We start transacting and dispatching your purchases once received your orders. No more than 30 mins process.
Safety Assurance
No hacked game currency or account. We promise 100% hand-farmed safe coins & credits with no banned precedent.
Refund Policy
Refund will be processed in 1-2 days, the specifically refund time is based on your payment company. We usually don't accept any request of refund after the order completed.
Notice
Using illegal Leveling or recharge service may cause you account banned!
Fallout 76 Bottle Caps News & Guides
Fallout 76 How to Launch a Nuke on PC/PS4/Xbox One

PS4 Games
PC Games
How to Launch a Nuke
Fallout 76 Nuclear Keycard
2020-02-15 09:10:25
Fallout 76 nukes give players a countdown to escape and high-level challenges after that. But do you know how to launch a Nuke in Fallout 76? If you want to know the answer, then you can follow this article.
What nukes can do in Fallout 76
?
It's rare that games provide players with such impactful tools, yet nuclear missiles present a range of player-driven possibilities. Bethesda hopes its emergent gameplay could bring further endgame depth, from power-crazed groups, tense nuclear standoffs, or all-out war. The obvious application of nukes is their destructive capabilities, delivering unrivaled destruction to the map. The nuclear blast can impact a sizeable area, wiping out players and settlements instantly. A more significant element of this is ensuing nuclear fallout, drastically changing map sectors for a period of time. Spawning rare drops and legendary tier items, you'll find the game's best items here. Nukes terraform land into pools of valuable resources, housing new vegetation, deadlier mutated creatures, and coveted crafting materials.
How to get nukes in Fallout 76?
You won't be able to find an entire intact launch code for nukes - instead, you'll have to put together Code Pieces for the Silos at Site Alpha, Site Bravo, and Site Charlie. Of all the steps, this is the easiest, but can still take time due to the random nature of getting these Code Pieces. The only things that carry these codes are unique enemy officers, either Scorched Officers or Feral Ghoul Officers - former members of the military who were entrusted with pieces of various nuclear launch codes.
The surveillance system will allow you to track Cargobots—small drones that fly around the wastes accompanied by Vertibots. They all carry Nuclear Keycards that are needed (along with some other items) to launch a nuclear bomb. You need to shoot them down and lockpick their strongboxes to secure the card. I'd recommend getting more than one. The cards are used up each time you try to launch a nuke, whether you're successful or not.
Once you've got them, you'll need to decrypt them using the messages on the wall inside the corresponding missile silo. If you don't want to do this yourself, you can use the community-created NukaCrypt Code Decrypter to give you a list of possible results, but it's worth noting that Nuclear Keycards are one-use only, and an incorrect code will result in them being wiped. Now comes the fun part; choose where to drop your bomb, launch and head outside to see the incredible event. It'll be hard to miss!
The next step is to get your hands on a Nuclear Briefcase, which is another item that can be found by looting everything in sight. They turn up less often than the codes, but you or a teammate should find one eventually. All you need to do then is use the briefcase and select where you want the bomb to drop. We recommend choosing somewhere away from yourself.
Now, you have already known the information of launching a nuke in Fallout 76. By the way, if you need to
buy Fallout 76 Bottle Caps
, then you can also come to
Mmocs.com
for help.