Type your order sheet number in the blank and click the button to inquire the transacting status.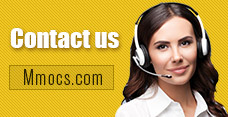 Why Choose Us
Lowest Price
We promise cheapest game currency for all games & platforms with timely update. There're also discounts on holidays.
Quick Transaction
We start transacting and dispatching your purchases once received your orders. No more than 30 mins process.
Safety Assurance
No hacked game currency or account. We promise 100% hand-farmed safe coins & credits with no banned precedent.
Refund Policy
Refund will be processed in 1-2 days, the specifically refund time is based on your payment company. We usually don't accept any request of refund after the order completed.
Notice
Using illegal Leveling or recharge service may cause you account banned!
Fortnite Game Guide: Repair Torch And Where to Find Repair Torch in Fortnite

Cheap Fortnite Items For Sale
Buy Fortnite V-Bucks
Fortnite Repair Torch
Fortnite Where to Find Repair Torch
2022-04-12 09:01:03
Players are fell amazed about the new update of Fortnite Season 3. They will have access to experience some new things in the matches. And there are some items they want to find in the game. One of them is Repair Torch. It is not easy for them to find it in the new environment of Fortnite. So, you can know where to find Repair Torch in the game by reading this article. Additionally, players need to buy
Cheap Fortnite V-BUCKS
to select the necessary potions for your characters in order to have good performance in Fortnite.
Where to Find Repair Torch in Fortnite
Alongside being a handy tool for fixing cars, trucks and other vehicles, the repair torch can also be used as a weapon. It shoots out a fairly long flame and can damage opponents and structures. You can even start a wildfire with one, which is handy when you're in the final circle.
Repair torches are often found in gas stations and garages, and can sometimes be found as floor loot on IO airships and some named locations around the maps. They have random spawning, though, so your best bet is to visit gas stations. You'll also need to make sure the repair torch is filled with gas. If you deplete its resources, you can refill it by standing next to the pumps at the station.
Once players have found the repair torch, they will need to approach the vehicle they want to repair. Now, they can select the tool from their weapon bar. After this, players can simply point the repair gun at the vehicle and shoot. This will start repairing any damage that the vehicle has taken. The health bar for the vehicle will refill and players will be able to use the vehicle again. However, each torch only has a limited number of repairs so players should keep a tab on the amount of repairs they have from their weapons bar.
Like the newly-added Cow Catchers, Repair Torches are most likely to spawn inside of garages and gas stations. It also has a high chance of being ground loot in named locations and IO Airships. Players can use it to fix vehicles simply by shooting the torch near the ride they'd like to fully heal. The Repair Torch is capable of fixing cars, Quadcrashers, and even IO Tanks — potentially allowing players to use just one vehicle throughout an entire match.
Once in hand, the Repair Torch can help players out by either repairing any of the vehicles players encounter across the map or dealing damage to other players or items. The former is the main purpose of this item, and, with cars, watercraft, and even tanks across the area, players with a Repair Torch no longer have to worry as much about their vehicle taking damage in Fortnite.
When standing beside your damaged vehicle, equip your Repair Torch by switching over to it in your inventory. You can do this by pressing the right and left bumpers on your console controller or PC by pressing the corresponding number to the slot. Then all you have to do to repair the vehicle is aim the tool at the car and hold the m1 or right trigger until the health bar is filled. Each repair tool has 200 fuel, so depending on its already been used or what vehicle you're repairing, it may not have enough to completely max repair it.
When players find the Repair Torch in Fortnite, they will find that it is a useful item in the match. So, if players know the location of the Repair Torch and how to use them in the game, they will have an advantage in the combat against foes in Fortnite. And players can also
Buy Fortnite V-BUCKS
to purchase good weapons for characters in order to beat more foes in the matches.