Type your order sheet number in the blank and click the button to inquire the transacting status.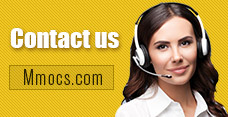 Why Choose Us
Lowest Price
We promise cheapest game currency for all games & platforms with timely update. There're also discounts on holidays.
Quick Transaction
We start transacting and dispatching your purchases once received your orders. No more than 30 mins process.
Safety Assurance
No hacked game currency or account. We promise 100% hand-farmed safe coins & credits with no banned precedent.
Refund Policy
Refund will be processed in 1-2 days, the specifically refund time is based on your payment company. We usually don't accept any request of refund after the order completed.
Notice
Using illegal Leveling or recharge service may cause you account banned!
Fortnite Game Guide: Jetpacks and How to Find Jetpacks in Fortnite Chapter 3 Season 2

Cheap Fortnite Items For Sale
Buy Fortnite V-Bucks
Fortnite Jetpacks
How to Find Jetpacks in Fortnite
2022-04-19 09:06:36
Due to the Fortnite's new Zero Build Mode, there is no high building built by players themselves in the matches. In order to get good view of the whole island, they need to get to the elevated locations by special item. This special item is the Jetpacks in Fortnite. Players can use it to reach the coveted high ground in the game. So, you can get the guidance that how to find Jetpacks in Fortnite from reading this article. Moreover, you can buy
Cheap Fortnite V-BUCKS
to unlock some useful weapons for your character in the game, which help them defeat more foes in the single match.
How to Find Jetpacks in Fortnite
The Jetpacks have been rumored for weeks and were finally released early on April 12. The easiest way to find one on the map is to go to the nearest Imagined Order blimp to search for one. There should be at least one stuck to the wall, waiting for you to grab it. Consider looking near the openings with the fan blades and cannons if you're having trouble.
To find a jetpack in Fortnite Chapter 3 Season 2, you actually have to look for them in one of the blimps that are hovering over several locations on the map. At time of writing, these aircraft are above Command Cavern, The Daily Bugle, Coney Crossroads, Tilted Towers, Rocky Reels and Condo Canyon. We'll show you all the locations in the map below to make things a bit easier. So, the first thing you need to do is to land on one of the sides of the blimps, aka the walkways between the turbines. There, you should find a door leading into the aircraft. Go inside and check the wall right next to the entrance. There should be a jetpack mounted on there, so grab it and be on your way.
When you enter any of these areas, you'll be able to see the blimps from far away. They typically have ziplines directly under the blimps, or diagonal lines that stretch from specific buildings in the zone. Either way, you'll need to reach the blimp itself.
Inside, the best bet is to search the walls on the edges of the blimp. There will be at least one Jetpack set on the wall ready for someone to claim. If another player gets it, you can eliminate them and pick it up yourself as loot.
Instead, players can find Jetpacks at each of the IO Blimps situated above various POIs. They will be hanging on the walls attached to the new Jetpack Holder items.
As usual, Jetpacks will have a limited amount of fuel before they are no longer usable. They also take up a slot in the player's inventory but don't have to be selected to be used.
Players can press the jump button while in mid-air to activate an equipped jetpack. They cannot be refueled like cars, but they can be replaced by finding another Jetpack.
How to Use Jetpacks in Fortnite
Using the Jetpack is as easy as pressing the jump button twice. You'll hold the button for as long as you want to float, or until the fuel runs out, and release it to head back to the ground. You don't need to have it currently equipped to use it either. Just having it in your inventory is enough.
When you play against foes in the matches, you will find that equipping a Jetpack is useful for you to track the foes all the time. And you can also run away from the battle field depending on the fast speed of Jetpacks. In order to survive longer, you can
Buy Fortnite V-BUCKS
to collect some HP or Shield Potions in advance in your inventory.