Type your order sheet number in the blank and click the button to inquire the transacting status.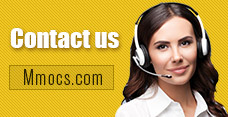 Why Choose Us
Lowest Price
We promise cheapest game currency for all games & platforms with timely update. There're also discounts on holidays.
Quick Transaction
We start transacting and dispatching your purchases once received your orders. No more than 30 mins process.
Safety Assurance
No hacked game currency or account. We promise 100% hand-farmed safe coins & credits with no banned precedent.
Refund Policy
Refund will be processed in 1-2 days, the specifically refund time is based on your payment company. We usually don't accept any request of refund after the order completed.
Notice
Using illegal Leveling or recharge service may cause you account banned!
Apex Legends Account News & Guides
Apex Legends Adds 400 More Levels & Rewards

Apex Legends Guide
500 Level Cap
Apex Legends Free Packs
Buy Apex Legends Coins
2019-12-02 09:14:25
Along with the upsurge of battle royale games, Respawn developed Apex Legends for PC, PS4, and Xbox gamers in early 2019. If you have played Fortnite or PUBG, you will feel ease to get start in Apex. Apex Legends keep updating and adding some new contents, that's the reason it is so popular.
On December 3, Apex Legends will bump up the level cap from 100 to 500 and give players the opportunity to earn 199 free packs in total.
You'll also earn a new level badge every 10 levels from 110 to 500, and a new gun charm every 100 levels. Oh, right. There are gun charms! 36 of them will be available in Apex Packs starting on December 3, and they'll also join the item shop's rotating inventory. The initial slate of charms will include cute little depictions of frag grenades, Loot Ticks, and even the Legends themselves.
By the time you hit 500, you'll have earned 199 Apex Packs, and for every 10 levels past 100, you'll also get a new badge. At 100, 200, 300, 400 and 500, you'll get a gun charm based on the level badges, while Respawn's added 36 new charms to Apex Packs, along with rotating them in the shop.
The new Gun Charms being added will apparently be inspired by these badges, and will be rewarded at level 100, 200, 300, 400, and 500. This new system also affects player level XP. Previously, there was a bump in XP required around level 36; now, the XP needed between level 20-58 has been reduced. It seems EA are hoping these changes will entice in new players, as they say this reduction in player XP will make for a softer XP curve for new players, who'll be able to get more rewards more quickly through until level 58. The XP needed to reach level 100 has been reduced by 5%. Just as the Apex Pack changes meant that some players will get Apex Packs just by logging in after the installation of this new system, those players between level 20 and 99 who were close to levelling up may return to the game after December 3rd to find themselves at a higher level. Those who are at level 100 already won't see a change. From level 58, the maximum XP needed per level will still be 18,000, and will remain so through to level 500.
Level 2 - 20: One pack every level (19 Apex Packs total)
Level 22 - 300: One pack every two levels (140 Apex Packs total)
Level 305 - 500: One pack every five levels (40 Apex Packs total)
You will continue to earn 600 Legend Tokens per level and per 18,000 XP at level 500
Although Apex Legends is keep updating, the coins is still the game currency. Apex Legends Coins are the main currency in the battle royale game, you collect from each match and quests. If you want to unlock more characters and weapon skins, you can
Buy Cheap Apex Legends Apex Coins
from
Mmocs.com
- Best Online Game Currency store for all platforms.