Type your order sheet number in the blank and click the button to inquire the transacting status.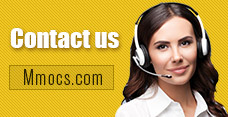 Why Choose Us
Lowest Price
We promise cheapest game currency for all games & platforms with timely update. There're also discounts on holidays.
Quick Transaction
We start transacting and dispatching your purchases once received your orders. No more than 30 mins process.
Safety Assurance
No hacked game currency or account. We promise 100% hand-farmed safe coins & credits with no banned precedent.
Refund Policy
Refund will be processed in 1-2 days, the specifically refund time is based on your payment company. We usually don't accept any request of refund after the order completed.
Notice
Using illegal Leveling or recharge service may cause you account banned!
Apex Legends Account News & Guides
Apex Legends Mobile Release Date, iOS, Android, News, Leaks and more

Buy Apex Legends Coins
Apex Legends Mobile Release Date
Apex Legends IOS
Apex Legends Android
2020-11-10 08:54:33
Apex Legends was one of the hottest games of 2019 on PC, PS4, and Xbox One platforms, previously, the developer has confirmed its plans to bring this gameplay to mobile devices (IOS & Android).
Apex Legends Mobile Release Date
In late 2019, EA confirmed that Apex Legends Mobile could be released around the end of 2020. That release date has now been pushed back further, but EA has said that development in underway and it'll be coming to mobile in the future. Most popular multiplayer games have seen big changes when they've been ported over to mobile. PUBG Mobile has a tweaked map and added AI players compared to the main game, and Call of Duty: Mobile is its own separate entity based on maps, weapons and guns from the popular series. It's not clear, then, if Apex Legends Mobile will be a faithful port of the online battle royale game or if it'll be different in some ways. We don't know what it'll be called either, though 'Apex Legends Mobile' seems the most obvious choice.
Local Partner
EA has yet to reveal its local partner, but there are reports they have been negotiating with Tencent. What the video game publisher confirmed last January was that the same "partner" is also developing "Apex Legends" on mobile for the global market. Since then, EA would almost always mention the "Apex Legends" project for the mobile platform in subsequent financial briefings. In October 2019, Jorgensen mentioned the project once again saying they are investing in the game as their shooter title for the fiscal year 2021 -- runs from April 1, 2020 to March 31, 2021. This meant working on expanding the game's reach by bringing it to "new platforms, geographies, and on mobile."
Apex Legends Mobile Leaks
Recently, a leaked EA conference video snippet surfaced on the internet, in which Andrew can be seen talking about the development of Apex Legends: Mobile, and its release. Also, there were several jobs listed by EA, searching for mobile game developers for Apex Legends. Also, one of the biggest Apex Legends' news sources, TitanfallBlog, recently tweeted that the game development will be completed in January 2021 and will be ready to launch in FY22, i.e. from October 2021 to September 2022.
It's currently unclear if that's owing to complications from the Covid-19 pandemic, but the developer has not offer any further clarification on why the game has been delayed. The company has also reminded us that it plans to bring the game to Nintendo Switch in the near future too. EA is planning to further expand into mobile titles over the next few years, with the company said to release at least six new soccer mobile games in the next two years alone.
Last but not at the least, if you are still playing this game on PC/PS4/Xbox One platforms and you are seeking for Apex Legends Apex Coins, we mmocs.com can also provide help.
Best Place to Buy Apex Legends Coins
, Cheap, safe, fast, 24/7!