Type your order sheet number in the blank and click the button to inquire the transacting status.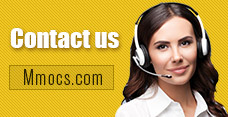 Why Choose Us
Lowest Price
We promise cheapest game currency for all games & platforms with timely update. There're also discounts on holidays.
Quick Transaction
We start transacting and dispatching your purchases once received your orders. No more than 30 mins process.
Safety Assurance
No hacked game currency or account. We promise 100% hand-farmed safe coins & credits with no banned precedent.
Refund Policy
Refund will be processed in 1-2 days, the specifically refund time is based on your payment company. We usually don't accept any request of refund after the order completed.
Notice
Using illegal Leveling or recharge service may cause you account banned!
Genshin Impact Accounts News & Guides
Genshin Impact Update 1.1, Bring 5 Star Characters Tartaglia Childe and Zhongli, 4 Star Characters Diona and Xinyan

Genshin Impact Update 1.1
Genshin Impact Tartaglia Childe
Genshin Impact Zhongli
Genshin Impact New Characters
2020-11-11 08:49:10
On November 11, there comes to a new update of Genshin Impact, bringing 4 new characters, including 5 Star Characters Tartaglia Childe and Zhongli, 4 Star Characters Diona and Xinyan. Let's take a look!
Tartaglia Childe - 5 Star
Players that have progressed far into the Liyue story arc are likely already familiar with the shifty Snezhnayan Tartaglia, better known as Childe. Childe will be Genshin Impact's first character that utilizes both a bow and the Hydro Element. While players can expect his normal and charged attacks to be the standard combo string that bow wielders utilize, Childe's strength will come from his Elemental Skill and Elemental Burst, which will allow him to switch between ranged attacks and melee attacks. This will likely cause many players to set him as one of their team DPS roles.
Zhongli - 5 Star
Zhongli (Chinese: 钟离Zhōnglì) is an upcoming playable character in Genshin Impact. He first appears as a consultant for the Wangsheng Funeral Parlor in Chapter 1, Act II: Farewell, the Archaic Lord. Zhongli is a calm, reserved, and polite man who knows quite a bit about Liyue's history and culture. He holds very philosophical ideas towards money and has a great respect for Liyue's traditions, even for traditions that have long since faded. Zhongli also highly values contracts and seems to dislike lying, dodging questions he doesn't want to answer rather than lying to the Traveler. Despite having a wealth of information, Zhongli tends to be humble and even seems somewhat insecure about being a, as he puts it, "bourgeois parasite."
Diona - 4 Star
Diona is unique because she will be the game's first cryo archer. Right now, the game only has three archers total, Venti, Fischl and Amber. Venti and Fischl are two of the best characters in the game, while Amber is definitely the worst, unless you really need to light some torches. Where will Diona fall? That's unclear, though with so much effort invested into Chongyun and Qiqi for me, I really just don't think I'm going to need another cryo person on my team anytime soon.
Xinyan - 4 Star
In Genshin Patch 1.1 Chinese Livestream, it's officially confirmed that Xinyan is going to be available with ver1.1 that's coming on November 11. Xinyan (Chinese: 辛焱Xīnyàn) is a Pyro elemental support/tank type character that uses claymore, similar to Noelle. Her elemental skill releases an area attack that creates a shield based on her defense, and gets stronger the more enemies she hits. If it hits at least 3 or more, the shield will also deal Pyro damage to nearby enemies. Her elemental burst deals continuous Pyro damage in an area, making it effective for constantly applying Pyro to combo with your other teammates.
Or, if you are prefer other 5-star characters, like Diluc, Jean, Keqing, Klee, Mona, Qiqi, Venti? If your answer is yes, you can come to mmocs.com and
buy cheap Genshin Impact Accounts
with all of 5 Star heroes, cheap, safe, fast, 24/7!