Type your order sheet number in the blank and click the button to inquire the transacting status.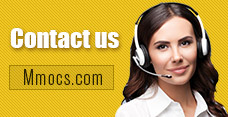 Why Choose Us
Lowest Price
We promise cheapest game currency for all games & platforms with timely update. There're also discounts on holidays.
Quick Transaction
We start transacting and dispatching your purchases once received your orders. No more than 30 mins process.
Safety Assurance
No hacked game currency or account. We promise 100% hand-farmed safe coins & credits with no banned precedent.
Refund Policy
Refund will be processed in 1-2 days, the specifically refund time is based on your payment company. We usually don't accept any request of refund after the order completed.
Notice
Using illegal Leveling or recharge service may cause you account banned!
Genshin Impact Accounts News & Guides
Genshin Impact Bounty Locations Guide: Best and Fast Way to Find BountiesTracks

Genshin Impact Bounty Locations
How to Find BountiesTracks
Genshin Impact Bounty Guide
Buy Genshin Impact Accounts
2020-11-17 08:48:09
Genshin Impact v1.02 update has brought new content, called Bounties. Completing bounties in Genshin Impact will increase the player's reputation level in Mondstat and Liyue. Here you'll find a bounties guide which covers everything you need to know about how to find bounty tracks so you can uncover the target's location.
Genshin Impact bounties: How it works?
After you have reached Adventure Rank 25 and completed all the above missions, you will be able to take bounties in Mondstadt and Liyue where you will be tasked with hunt down a foe in a region with a certain level of difficulty. The more the difficulty, the more Reputation points you will earn after successfully defeating the foe. The higher difficulty levels also mean that you will have a much harder time taking down a foe. However, you will only receive three bounties during a given week, therefore, it is best that you complete those with higher difficulty levels to earn more Reputation points.
Simply choose your bounty from the list – there are one, two, or three star bounties – depending on the difficulty you're after. You'll be given some general intel on the bounty itself, including its traits, weaknesses, immunity, and the reward you can expect to claim on successfully defeating it.
Finding Bounty Locations In Genshin Impact
The first task players must do is accept the bounty. The woman assigning them in Mondstat can be found near the gate to Cider Lake, while the one in Liyue is standing near the port warehouse close to the Wanmin restaurant. Once a target has been chosen, a portion of the world map will be highlighted yellow. This indicates the vicinity the bounty is located within, but not their precise location. Players can choose to either travel there on foot or warp there using one of the waypoints. Of course, instant teleportation is much quicker, so those who have discovered all of them will have an easier time tracking down bounties. Players who have yet to reach adventure level 25, and cannot accept these missions, should finish finding all the waypoints so traveling to hunts will be easier when they can finally do so.
How to find Bounty Location and Tracks in Genshin Impact
Travel to the large yellow circle to find the bounty location and tracks in Genshin Impact. Once you've travelled to the yellow circle's location, you will be able to find bounty tracks in Genshin Impact by using elemental sight. Using elemental sight will result in blue lines of wind guiding you to the three tracks you need to uncover. The clues you need to find can be an enemy or item, so just follow the blue lines of energy to find all three within the ten-minute time limit. Once you've found all three of the tracks, you will then be able to find the bounty within the designated yellow circle.
You'll know you've found the final bounty target because they'll have a symbol over them, and they'll be one of the following bounty types:
Blazing Axe Mitachurl (60 City Reputation, 20,000 Mora)
Wooden Shield Mitachurl (80 City Reputation, 20,000 Mora)
Eye of the Storm (60 City Reputation, 20,000 Mora)
Pyro Abys Mage (80 City Reputation, 25,000 Mora)
Ruin Guard (100 City Reputation, 30,000 Mora)
Ruin Hunter (100 City Reputation, 30,000 Mora)
Since Genshin Impact Bounty can reward you with Genshin Impact Mora, you may only lack of crystals. Rush to
buy cheap Genshin Impact Accounts
at z2u.com, cheap, safe, fast, 24/7!