Type your order sheet number in the blank and click the button to inquire the transacting status.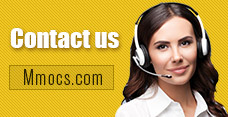 Why Choose Us
Lowest Price
We promise cheapest game currency for all games & platforms with timely update. There're also discounts on holidays.
Quick Transaction
We start transacting and dispatching your purchases once received your orders. No more than 30 mins process.
Safety Assurance
No hacked game currency or account. We promise 100% hand-farmed safe coins & credits with no banned precedent.
Refund Policy
Refund will be processed in 1-2 days, the specifically refund time is based on your payment company. We usually don't accept any request of refund after the order completed.
Notice
Using illegal Leveling or recharge service may cause you account banned!
World of Warplanes Gold News & Guides
World of Warplanes Aircraft Guide: What Classes of Aircraft are Available in WoWp?

World of Warplanes Gold
World of Warplanes Guides
Heavy Fighter Guide
Buy World of Warplanes Gold
2020-10-09 09:38:07
World of Warplanes (WoWp) is a free-to-play aerial combat massively multiplayer online (MMO) game developed by Persha Studia and published by Wargaming.net. It features over 100 aircraft, namely military and experimental aircraft from Germany, the Soviet Union, the United States, Japan, the United Kingdom, France, and China, permitting players have access to four main warplane classes: fighters; multirole fighters; heavy fighters; and attack planes. This article will tell you some details about warplane classes.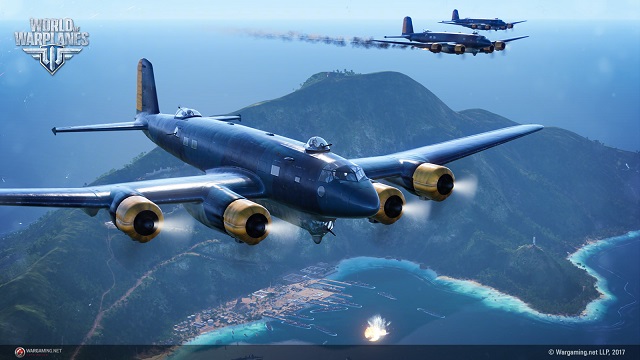 Here are 4 types of aircraft that you can fly in World of Warplanes:
Fighters
Designed for maneuvering engagements, these aircraft offer the greatest variety of tactics to use. Fighters are divided into the following groups according to nation, design school, and the ways in which they can be employed in battle:
*German and American aircraft excel in vertical combat due to their ability to climb. Perfect for boom & zoom tactics
*Soviet and Japanese aircraft are great for combat maneuvers. These planes excel in turn-fighting
*British aircraft are good with both vertical and combat.
Fighters are primarily used to attack other enemy aircraft due to their airspeed and excellent maneuverability.

Multirole Fighters:
Universal warplanes, designed for a wide range of combat tasks. These planes can conduct active maneuvering combat with enemy planes, and deal significant damage to ground targets for the benefit of their team. Depending on the modifications, they can use bombs, rockets or high caliber guns to attack ground targets.

Heavy Fighters:
These "hunters" offer the advantages of heavy armament and good airspeed. Heavy fighters feature poor maneuverability and dynamics, but prove deadly in diving attacks. They often carry a rear gunner for defensive purposes. Some heavy fighters can also be successfully used as fighter-bombers as some have the ability to carry bombs.

Attack Aircraft:
Attack aircraft are ideal for destroying ground targets. These aircraft carry the widest range of bombs and rockets along with powerful machine guns and autocannons. While slow and has poor maneuverability, these aircraft make up for in excellent durability and extremely damaging armaments.

High-speed aircraft designed to attack ground targets by dropping bombs from a high altitude. Carry high load of bombs and powerful defensive armament.
Bombers are heavily armored planes that rely on bombs to destroy with enemy ground and water structures, though the first 3 bombers released(all premiums) retain forward-facing armaments. Their mobility is even more sluggish than that of assault aircraft, though they are frequently defended by one or more defensive turrets; their ability to damage ground targets from high altitude is their main defense mechanism, as enemy fighters must typically climb high to reach them. Bombers appear as inverted triangles below a square on the mini-map and over-target marker.
Through a continued gameplay progression, All warplanes can be unlocked and upgraded. But if you want to obtain premium planes in WoWP, you need to have enough World of Warplanes Gold. WoWp Gold is used for both buying premium aircraft and purchasing advanced warplanes, weapons, shields, and missiles and so on. If you have not enough time to grinding in the game but want to become invincible, the best way is to
buy World of Warplanes Gold
from
mmocs.com
. We serve you with cheap price, fast handling speed, instant delivery and safe transaction. 24/7 customer online service and support provide assistance for any problems from clients, promotion discounts and convenient operation for saving your time and money. Welcome!