Type your order sheet number in the blank and click the button to inquire the transacting status.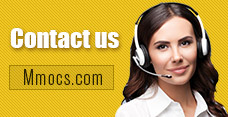 Why Choose Us
Lowest Price
We promise cheapest game currency for all games & platforms with timely update. There're also discounts on holidays.
Quick Transaction
We start transacting and dispatching your purchases once received your orders. No more than 30 mins process.
Safety Assurance
No hacked game currency or account. We promise 100% hand-farmed safe coins & credits with no banned precedent.
Refund Policy
Refund will be processed in 1-2 days, the specifically refund time is based on your payment company. We usually don't accept any request of refund after the order completed.
Notice
Using illegal Leveling or recharge service may cause you account banned!
World of Kings Gold News & Guides
The World of Kings Classes Guide: Which Class is Better?

World of Kings Tips
World of Kings Guide
Starter Class Guide
Buy World of Kings Gold
2020-09-29 10:08:00
Do you remember When was the last time a mobile MMORPG gave you so many classes to choose from when creating your character? World of Kings not only offers you 4 races but also 9 different playable classes. So many choices! In this sense, choosing the right class is crucial for enjoying this game. However, with so many classes to choose from, how do you know which is the right one for you? If you're asking yourself this question, then keep an eye on this guide. In the following paragraphs, we will give an outline of every class in World of Kings. Keep in mind that, it will become much easier to choose.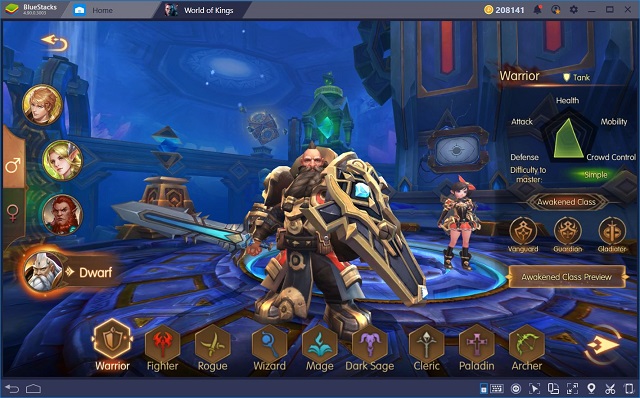 Here is an overall of 9 classes.
1. Warrior
Warrior works as the tank of the group. They have good control over their opponents, and it does little damage but can slow them down as well. The Warrior class has an abundance of health and excellent protection due to its massive shield.

2. Rogue
Rogue is a ranged character that has a good attack and can move swiftly. It can attack opponents massively from greater distances.

3. Fighter
The fighter is a class who loves chaos; its defense is weak but can exert the right amount of damage due to its offensive characteristics.

4. Wizard
This spell-casting class is a ver6 offense class, but it has minimal lives. They should be used intelligently by placing them back during the battle to save them and exert maximum damage to opponents.

5. Mag
Like the wizard, the mag also casts magic spells, which can exert a good amount of damage with greater control. But it would be best if you learn to use them as every branch has different combinations of spells with different results. This needs to be used with some experience, as this is a tricky class. You have to cast multiple spells to deal with the maximum amount of damage.

6. Dark Sage (Necromancer)
This one is an interesting class. It has good control and is capable of exerting damage to a crowd of opponents at the expense of its own life. It can also heal defeated allies.

7. Cleric (Healer)
They act as supporting characters. As the name suggests, it provides protection and can restore the health of allies. They can also heal multiple allies together with their special power. Their attack is less vicious than other support classes, but they also have few mass attacks.

8. Paladin
This is the holy class and one of the toughest to beat as it can exert a good amount of damage on foes, restore health, and raise defense using special skills. It has potent mass attacks that can attack multiple foes at a time. This class is for those players who like to be more offensive, but they should be placed in the middle on the battlefield.

9.Archer
This class is considered as the best doctors in this game, due to their ability to attack one or several foes from farthest distances. It has an amazing attack rate and can also work great as a doctor for ranged fighters. They can be placed at the farthest battle lines.

Which Class is Better?
The World of Kings is interesting and full of strategies. There are 9 classes for you to choose from. It is noteworthy that all the classes are pretty balanced as they all have their advantages and disadvantages. They all are very excited to play with and are worthy of your attention. Remember, the outcome of a battle relies on the amount of Combat Power of the hero as well as the hand of the character you are playing with.
This game heavily depends on the time you invest in it, your strategy, understanding, and experience of the gameplay. It will be hard to reach a conclusive result from the team games while going solo. To fully enjoy the in-game content and enhance your game experience, an fun and worthful "World of Kings" gold is necessary. Players are strongly recommended to
buy World of Kings Gold
at
mmocs.com
. We provide the safest transaction, quickest delivery, and lowest price. For any doubt, please contact us, 27/7 live chat is available for you all! Welcome!