Type your order sheet number in the blank and click the button to inquire the transacting status.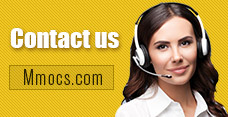 Why Choose Us
Lowest Price
We promise cheapest game currency for all games & platforms with timely update. There're also discounts on holidays.
Quick Transaction
We start transacting and dispatching your purchases once received your orders. No more than 30 mins process.
Safety Assurance
No hacked game currency or account. We promise 100% hand-farmed safe coins & credits with no banned precedent.
Refund Policy
Refund will be processed in 1-2 days, the specifically refund time is based on your payment company. We usually don't accept any request of refund after the order completed.
Notice
Using illegal Leveling or recharge service may cause you account banned!
World of Kings Gold News & Guides
World of Kings: How to Pick Up Your Starter Class

World of Kings Guide
Starter Class Guide
2019-07-17 08:58:29
World of Kings is the latest mobile MMORPG on mobile and Android developed by Zloong.
In the game, there are currently 9 classes to choose from in World of Kings, and each class has three different talent trees that each focus on powering up a specific aspect of the character. Some trees might make you more tanky, while other trees make you deal more damage.
So, as a new beginner, how to pick up a right class?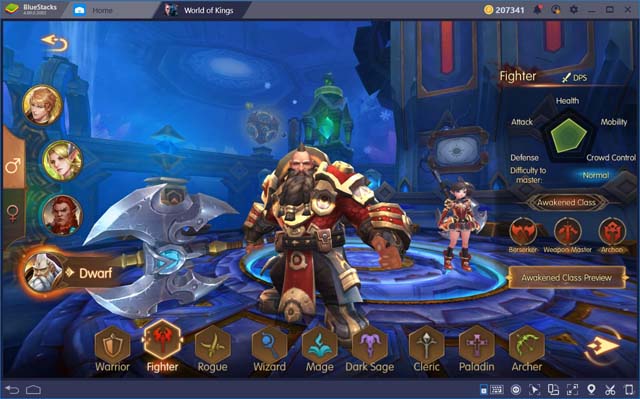 Generally speaking, these nine classes can be spited into 3 different types of roles.
• DPS characters (Melee and Ranged)-These characters are your main damage dealers against enemies and bosses alike.
• Tank characters (Melee)-These characters usually can aggro targets which protects your DPS characters and Heal characters and has multiple self-protection buffs. They can also stun and knockdown enemies and bosses.
• Heal characters (Ranged)- These characters will usually have healing skills which ensure all party members survivability. They can also inflict debuffs and status effects on enemies/bosses.
Once your character reaches level 40, you will get to choose 1 of the 3 Awakened Classes for your character. Which Awakened Class to choose is entirely based on your playstyle. We'd recommend spending some time in the 'Awakened Class Preview' section as that will give you a good idea of how your character will play later in the game, as well as their advanced class options. Each of them has three second classes they can evolve into at level 40, which helps them specialise in a particular role. Don't get too hung up on your race though, as it seems to be entirely cosmetic.
Once you've made a choice, It is important to try to stick to one tree and focus on one aspect of your character – do not try to go for the "jack-of-all-trades" approach, as this will just make less effective than your party members.
But here are some of the recommended Awakened Classes that are slightly beneficial for your team. Credits to Spid.
Recommended Tank characters
Battle Mage (Mage->Battle Mage)
• Tons of CC (Crowd Control)
• Strongest Aggro and pull against bosses among all classes
Templar (Paladin->Templar)
• Strong resistance buffs and durability
• Can self heal
Guardian (Warrior->Guardian)
• Very tanky
• Good for PvP as well
Recommended Heal characters
Vampire (Dark Sage->Vampire)
• Can drain HP from enemies/bosses
• Great CC and has an invincibility skill
Lightbringer (Cleric->Lightbringer)
• Can deal damage while healing
• Able to resurrect fallen characters
Bard (Archer->Bard)
• Huge AOE healing
• Can deal damage while healing
Recommended DPS characters
Weapon Master (Fighter->Weapon)
• Great of PvP
• Powerful Coup de Grace skill which deals tons of damage when an enemy reaches below 20% HP
Demonhunter (Archer->Demonhunter) and Marksman (Archer->Marksman)
• Highest ranged DPS
• Easy to play
Blademaster (Rogue->Blademaster)
• High critical damage
• Great against bosses due to their single target skills
Here's a video to help clarify your choice.
For more news and guides on World of Kings, stay tuned with
Mmocs.com
, a professonal online in-game currency store for
Cheap World of Kings Gold
.