Type your order sheet number in the blank and click the button to inquire the transacting status.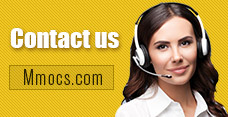 Why Choose Us
Lowest Price
We promise cheapest game currency for all games & platforms with timely update. There're also discounts on holidays.
Quick Transaction
We start transacting and dispatching your purchases once received your orders. No more than 30 mins process.
Safety Assurance
No hacked game currency or account. We promise 100% hand-farmed safe coins & credits with no banned precedent.
Refund Policy
Refund will be processed in 1-2 days, the specifically refund time is based on your payment company. We usually don't accept any request of refund after the order completed.
Notice
Using illegal Leveling or recharge service may cause you account banned!
World of Warplanes Gold News & Guides
How to Play Heavy Fighters in World of Warplanes

World of Warplanes Guides
Heavy Fighter Guide
Heavy Fighter Tutorial
2019-04-28 08:41:32
With their speed and potent armament, Heavy Fighters excel in high-speed slashing attacks against even the most armored aircraft. However, this speed and firepower comes at a price: reduced maneuverability. Here
Mmocs.com
made up this
World of Warplanes Heavy Fighter Guide
to give players
some tips, hints, and tactics and help you get the most effective use out of heavy fighters
. And if you need
Cheap World of Warplanes Gold
, you can also visit our website.
This guide was written to give players some tips, hints, and tactics to get the most effective use out of their heavy fighters.
Most heavies are "Boom and Zoom" so don't expect to survive if you are trying to dogfight down low and out maneuver a much smaller, lighter fighter. You will lose every time....especially if you are outnumbered with little or none of your support aircraft around you. Boom & Zoom tactic, in your heavy, you have a much better altitude ceiling than most fighters.
Therefore, at the beginning of a match, gain altitude and stay high. An efficient method of gaining altitude is to enter a boost-assisted climb at a constant airspeed. This allows you to gain altitude without reducing your most important asset - your speed. However, you do not want to exhaust all of your boost in the initial climb. I recommend using at most 50% of your boost. This allows you to attain a respectable altitude while conserving the rest of your boost for potential egress climbs.
Pick a target the target that's going to be in line with your attack run, and make sure your attack run isn't going to put you into the path of oncoming swarms of enemies (ie: towards a cap that was just taken by the enemy). For me, I usually go after any enemies with ground attack ability and then the nearest enemy i can get a good shots on. It depends on the situation really. You can turn fight another heavy or attack plane if there are only a few enemies nearby otherwise someone will get your tail for sure. If your tail gunner is trained, he can do some good damage.
Be sure to check health values as higher damage HFs can easily shoot down 2 damaged enemies in a pass.
When you make your run, just try and cause as much damage as possible in 2-3 seconds of shooting. Don't try and follow LFs or multiroles through more than 45 degrees of a turn or you'll bleed too much speed and risk being caught.
After you've made your attack, keep diving away from the enemy to keep your speed up. Be mindful of where your target is maneuvering- if you're attacking another fast aircraft in a turn, exit the attack away from them so that you don't give them your six.
At this point check your map. If you're not being followed, you can pull up and prepare for another run. If you're being followed, keep diving away, exit the cap zone and try to pull your pursuers into higher-altitude, higher-energy allies. Pulling up prematurely bleeds your speed while you're still within range of the enemy and gives them more time to react to your attack.
Don't be afraid of head-ons against anyone. Except maybe attack aircraft, but then you shouldn't be at low enough altitude to head-on with them anyway.
The two most important keys to success are to keep your speed up, and to focus on targets of opportunity.
Don't make abrupt movements in your attack. Just swoop in, do your damage, and speed away from the fight in the most efficient way possible.
Even though you have a major firepower advantage, attacking player targets head-on isn't a good strategy. The only player aircraft I'd confidently head-on are US fighters with .50s. LFs can make themselves very hard to hit either through barrel rolls or scissoring into the merge to bleed your speed and hit you after you pass by- those armed with longer-range cannons can easily make it a losing trade for you despite having less firepower.