Type your order sheet number in the blank and click the button to inquire the transacting status.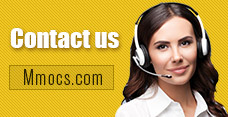 Why Choose Us
Lowest Price
We promise cheapest game currency for all games & platforms with timely update. There're also discounts on holidays.
Quick Transaction
We start transacting and dispatching your purchases once received your orders. No more than 30 mins process.
Safety Assurance
No hacked game currency or account. We promise 100% hand-farmed safe coins & credits with no banned precedent.
Refund Policy
Refund will be processed in 1-2 days, the specifically refund time is based on your payment company. We usually don't accept any request of refund after the order completed.
Notice
Using illegal Leveling or recharge service may cause you account banned!
Roblox Robux News & Guides
Roblox Guide: How to Play Escape Gramdmas House Obby!

Roblox Robux
Roblox Guides
PC Games
Mobile Phone Games
Sports Games
2018-03-15 09:18:16
Before the guide starts, I strong suggest you play the game for one time by yourself!
Hi guys and cuties, today I'd like to share you the walkthrough of the Roblox
Escape Grandmas House Obby
! The game was made by
Packstabber Obby
, I don't know him but the game is really good and friendly for all ages of gamers. The first time I play it I spent about 20 minutes, I stuck at every corner in the game, the labyrinth, the laser railing pass, etc. Now I can finish the all 25 map within 10 mins. I'm not youtuber but I think some pictures will make the knacks clear. There are no life limit, so once you died, you can restart the stage. Do not forget to step on the happy face at the beginner of every stage, when it becomes red it will save your progress.
Buy Cheap Roblox Robux with Instant Delivery
Stage 1-9, The Easy Stages
The first 5 stages are easy, follow the only path and the NPC's instructions you can quickly reach the labyrinth. Here I waste 5 mins for the first time I were here.
The shortcut is: go left as always if you can
. Then you will reach the lollipop entrance, just jump over it and go straight ahead. When you see a cat photo on the wall of labyrinth, tap it again, the exit will appear. The Stage 8 is a little bit annoying, the final lollipop is hard to reach. You can start with jumping at the sofa, and then the red and yellow lollipops, and then cat photo frame, cookie. When you about to jump on the final blue lollipop, try to jump as far as you can. The Stage 9 you can directly walk through the lattices, but I still recommend you jump over them.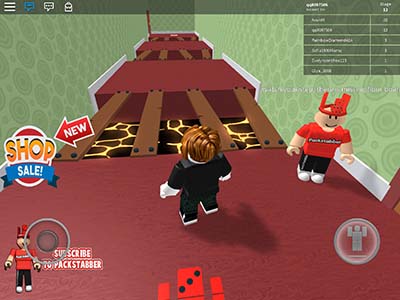 Stage 10-20, Find Your Way
There are some stages you don't know where is safe nor where is dangerous. You can try everything you can jumped on, and remember the safe points. Stage 12 is the stage that you need to try. Go straight on 4th, 3rd, and 1st boards, they are the safe boards. Stage 15 the most difficult stage among all 25 stages, because it mixes jumping, climbing, and running. If you play the game by yourself, you may even don't know where's the way.
When you get across all the lollipops, you can climb on the sofa!
Do not tap jump! Just move forward your stick. When you jump on the last cookie you will be automatically transferred to the nest stage. Do not fear about the flying platelets in stage 17, they won't hurt you! The Stage 18 order pass order is: Right-Right-Left-Right. Just time the interval of the laser in stage 20, it can't be easier.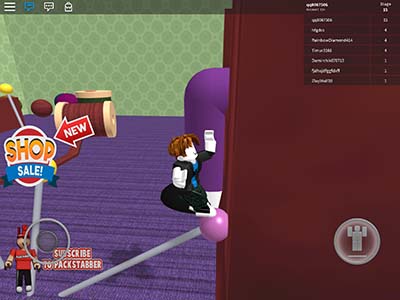 Stage 21-25, More Scared Than Hurt
I don't know how to write this part, because it's too simple to make a guide. Just jump straight ahead. When you reach the Stage 25, there's a table and two chairs for you to have a rest.
I hope this
Roblox Guide
will help you get through the
Escape Gramdmas House Obby
quickly. I still recommend you play it first by yourself. This guide is only used for when you stuck by a stage and you cannot figure out it by yourself. We Mmocs.com is one of the best store for Roblox Robux. Just buy our cheap robux for your server and a fine hat. Keep following our site for most timely Roblox Guide and tips.