Type your order sheet number in the blank and click the button to inquire the transacting status.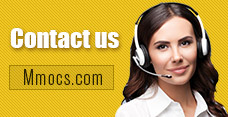 Why Choose Us
Lowest Price
We promise cheapest game currency for all games & platforms with timely update. There're also discounts on holidays.
Quick Transaction
We start transacting and dispatching your purchases once received your orders. No more than 30 mins process.
Safety Assurance
No hacked game currency or account. We promise 100% hand-farmed safe coins & credits with no banned precedent.
Refund Policy
Refund will be processed in 1-2 days, the specifically refund time is based on your payment company. We usually don't accept any request of refund after the order completed.
Notice
Using illegal Leveling or recharge service may cause you account banned!
Roblox Robux News & Guides
How to Rob A Museum in Jailbreak

Roblox Guides
Xbox One Games
PC Games
Roblox Games
2018-10-09 08:36:59
The Museum
is currently the newest robbery or heist in Jailbreak added in the Museum Robbery Update, and is located right next to the Radio Tower. When robbing the Museum, without the
Bigger Duffel Bag Gamepass
you would have 5 kg of maximum carrying weight. If you do have the gamepass, however, you'll get an extra 3 kg of holding weight, or 8 kg altogether. Holding weight can be filled to max capacity in several ways, as the Museum holds a lot of loot. If you lack money to unlock the gamepass, come to
mmocs.com
, the cheapest online game currency store.
Collaboration
is key to robbing a Museum as you will have to solve both puzzles and pull the lever in order to get out. Without good collaboration, players will struggle to disable the security and if it takes them too long, all the players will get teleported out without their money.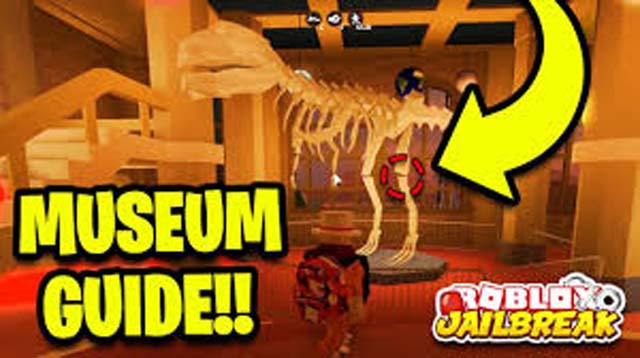 How to rob the museum
To rob the Museum, you need to cooperate with another player and completing the following procedure:climbing the ladder on either side and/or parachuting down onto the roof and placing dynamite on the detonation wires in the roof. If you want to buy
Cheap Roblox Robux
, come to mmocs.com, where you can use the code "
MMOCSVIP
" for a 3% discount.
From the roof, all criminals involved in the robbery will fall into the Museum, landing on the left hand balcony/staircase. At this point, most participants will split up into the following different areas.
Base Floor/Lobby
In this area, the T-Rex Skeleton is robbable. Players can also shoot down planets (each planet weighs 1 kg, the Moon is also 1 kg, and the Sun is 2 kg) hanging from the ceiling, because there are moving spotlights covering the floor, which can damage them. There are currently 11 robbable dinosaur bones, and each piece weighs 1 kg.
Base Floor Room 1
In this room, there is a classic "Pipe Puzzle," along with an Egyptian Pharaoh mask (2 kg). Once you solve this puzzle by clicking the pipes rotating them to get them from corner to corner, you'll be revealed a small security office with a mummy's corpse (5 kg) inside of a glass container, along with an exit. Also in this room, however, is a lever, which is partly used to disable the alarm/security system.
Base Floor Room 2
In this room, there's a rather large gem/diamond (2 kg), along with a simple laser puzzle. To complete the laser puzzle, you simply have to click the lasers until all five of them align. When they do, a black brick wall will slide open revealing yet another small security office, only this time there's no loot to rob in this area. If both levers are pulled down at the same time, the security system will be disarmed, the lights will move slower, and the doors will be unlocked. The lights will still hurt you, however.
Showcase Room
In the showcase room, you're shown several of Jailbreak's past (and present) artifacts. In the showcase room, you are able to shoot out the middle right glass panel with any weapon and break into the showcase to rob the artifacts in there. Also in the showcase room, you'll find mock-fidget spinner rims taking up 2 kg of your bag, gold bars (3 kg), a cone (1 kg), and a giant donut (4 kg).
Art Gallery
In the Art Gallery, you'll find several unique pieces of art. Each painting in the art gallery will take up 4 kg of your holding space, so for no upgraded duffel bag players, paintings will take up a whopping 80% of your holding space. For those who do have the upgraded bag, however, a single painting will take 50% of your holding space, meaning you are able to grab two paintings and leave the Museum, or at best start disarming the alarm system.
How to escape from the museum
To escape, it requires 2 people in two separate rooms. One player must pull the lever in Switch Room 1 while the other must pull the lever in Switch Room 2. These two switches must be pulled at the same time in order to disable the security and turn down the damage of cameras. Next, escape through the side or main doors. Be careful as most of the time, since police tend to wait or camp criminals inside the Museum.