Type your order sheet number in the blank and click the button to inquire the transacting status.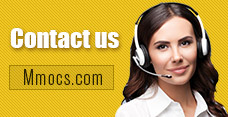 Why Choose Us
Lowest Price
We promise cheapest game currency for all games & platforms with timely update. There're also discounts on holidays.
Quick Transaction
We start transacting and dispatching your purchases once received your orders. No more than 30 mins process.
Safety Assurance
No hacked game currency or account. We promise 100% hand-farmed safe coins & credits with no banned precedent.
Refund Policy
Refund will be processed in 1-2 days, the specifically refund time is based on your payment company. We usually don't accept any request of refund after the order completed.
Notice
Using illegal Leveling or recharge service may cause you account banned!
Marvel: Future Fight Crystals News & Guides
How to Get Unlimited Biometrics and Beat Thanos in Marvel Future Fight

Beat Thanos
Biometrics Farming Guide
Marvel Future Fight Guide
2019-06-06 08:59:53
If you are looking to farm for hero biometric and struggling with Thanos or Tier 3, then this guide is what's exactly you need. Not only will we presents you
a couple of ways to collect Biometrics in the game, but also tell you how to beat Thanos and get to Tier 3
.
How to get lots of Biometrics in Marvel Future Fight?
Biometrics are available in store/shop where you can acquire them by using real money. But if you are looking for free biometrics, here's a list of places and how many bios you get from them:
Story Missions
: Around 6–7 bios in 10 runs (using instant clear tickets). If you are using clear tickets to go through the entire mission, you might get dimension shifter allies or Gillian's (around 2–3, 4 if you are lucky, in 10 runs)
Special Missions
: 30 bios per day for one character. And around 10–12 dimension shifter (Vulture, Inferno or GwenPool)
X-Men Epic Quest
: 40–45 bios of all characters available in Tracking missions (Rogue, Beast, Storm, Cyclops). 15–20 characters if you unlock Magneto pack.
Doctor Strange Epic Quest
: Here only one character per day is available. So only 9–14 bios per day. Also if you advance further, you'll get either Satana or Hellstorm bios (also 9–14 per day). There 1 or 2 Clea bios are obtainable.
Dimension Rifts
: Everything You Want to Know about Dimension Rifts. I generally use the lvl 60 dimension rifts, which drop about 30–35 bios per day at the expense of 295 energy
Villain Siege
: 6 Katie Bishop bios guaranteed. Also you get around 12 bio (I think) of any random characters.
Token Shops
: 30 bios for 5000 tokens.
Shadowland
: 225 bios per week, in form of bio selector, if you cross stage 15. 60 bios at stage 5, 75 bios at stage 10 and 90 bios at stage 15.
Pre-Event Sales
: In my experience they always give 400–450 bios of 1/2 characters.
Login Events
: 300 bio selector for logging in continuous 7 days.
Daily Free Character Chest
: 8 bios, in form of bio selector, available per 24 hours. The hours reduce with increase in VIP level.
Alliance Store
: 20 bios cost 110 alliance tokens ie. around 1M gold. That's expensive and redundant and not worth unless you absolutely need it. Alternatively, you can come to
mmocs.com
for
Cheap Marvel: Future Fight Crystals
.
And coming to How to beat Thanos?
He really is one of the toughest character you play in this game and if you have new IW uniform, then this makes him nearly impossible to defeat. But I have defeated him in Timeline battles by using Spiderman (I have Homecoming uniform of the Spiderman). I don't have bigger characters like Phoenix, Cable,Magneto, Quick Silver, Scarlet Witch or Apocalypse or Dormammu but still I managed him to defeat by using Spiderman.
But if you can spend real money on the game to purchase the biometrics, then you get any Tier 2 characters which I mentioned above and they can take him down very easily but for the IW uniform of Thanos, you must go with Phoenix ( Bcoz she have resurrection power). She can defeat him much easily.