Type your order sheet number in the blank and click the button to inquire the transacting status.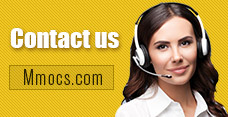 Why Choose Us
Lowest Price
We promise cheapest game currency for all games & platforms with timely update. There're also discounts on holidays.
Quick Transaction
We start transacting and dispatching your purchases once received your orders. No more than 30 mins process.
Safety Assurance
No hacked game currency or account. We promise 100% hand-farmed safe coins & credits with no banned precedent.
Refund Policy
Refund will be processed in 1-2 days, the specifically refund time is based on your payment company. We usually don't accept any request of refund after the order completed.
Notice
Using illegal Leveling or recharge service may cause you account banned!
Genshin Impact Accounts News & Guides
Genshin Impact Best Team Builds Guide: How to build a strong team in Genshin Impact

Buy Genshin Impact Accounts
Genshin Impact Best Team Builds
How to build a strong team
Genshin Impact Guide
2020-11-24 08:58:23
The fastest-growing game Genshin Impact has been well-known by the worldwide people since the release on September 28, 2020. In this gameplay, team building os a core mechanic to winning in dungeons and challenging battles. So, we write this article to help you build an optimal team.
Why it is necessary to build the best team in Genshin Impact?
Crafting a balanced team in Genshin Impact is essential for being victorious in battle. Here are the best team builds in the game. Genshin Impact allows players to control up to four characters at once, each with their own elemental ability that can be used and transferred over to the next character the player switches to. There are currently 7 different elements for players to use and each one has its own strengths and weaknesses. In the open world on Teyvat, the player will need a wide variety of elements ready to take down enemies and solve puzzles out in the open. As the game goes on, dungeons will become more and more challenging. Here are the best team builds for players to craft in Genshin Impact.
Essence of resource management in Genshin Impact
As you progress in Genshin Impact, each character will take up more resources to level up and enhance their attributes. At first glance, leveling up each character equally might seem like the best strategy. However, it is always better to manage your resources in an organized manner. In simpler words, always prioritize your team's main damage dealer because leveling them up directly affects their performance. On the flip side, other members of your team like healers and crowd controllers can still perform well even if you don't level them up as consistently. For instance, Diona is an excellent support character. Rather than exhausting your resources to level her up to Lv. 90, it's better to unlock her most useful passive talents like 'Drunkard's Farce'. Interestingly, all of these talents are available at Lv. 70.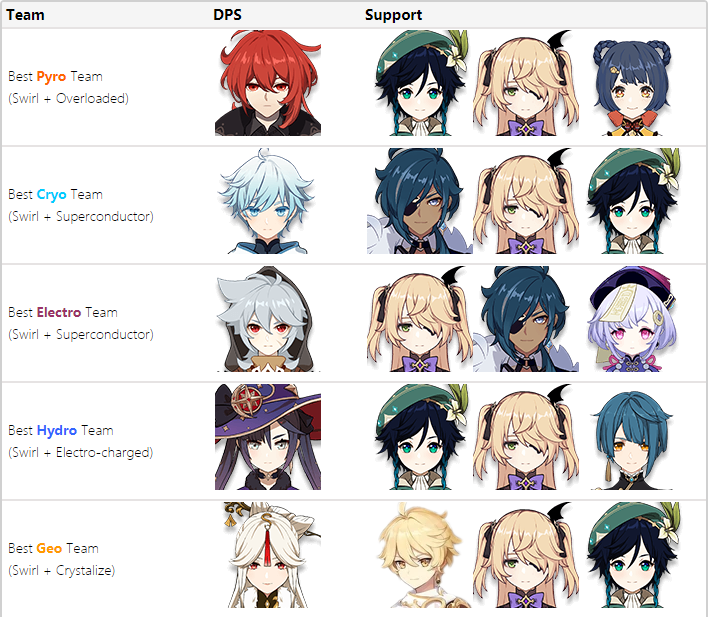 Genshin Impact Teams Tier List
This Genshin Impact Teams Tier List for Patch 1.0 will showcase what we consider to be the Best Teams for Pyro, Cryo, Hydro, Electro in Genshin Impact. We also explain what debuffs and effects you can get from combining the different elements when building a team.
DPS – These are your main damage dealers and will be the highest priority in combat.
Support – Secondary characters that will support with damage, elemental debuffs, buffs, and in some cases, healing.
How to build an optimal team
To summarize, here are the four rules to creating a strong Genshin Impact team:
Have at least three elemental reactions at your disposal.
Build your team around what you have and who you feel comfortable playing.
Know what each elemental resonance does.
Healers are your best friend and make the game easier.
And to build an optimal team, you cannot leave without the help of Genshin Impact Currency, called Genesis Crystal. On the one hand, you can farm this kind of currency. On the other hand, you can directly
buy cheap Genshin Impact Crystals
from mmocs.com, cheap, safe, fast, 24/7!