Type your order sheet number in the blank and click the button to inquire the transacting status.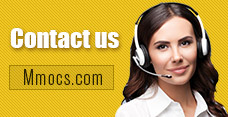 Why Choose Us
Lowest Price
We promise cheapest game currency for all games & platforms with timely update. There're also discounts on holidays.
Quick Transaction
We start transacting and dispatching your purchases once received your orders. No more than 30 mins process.
Safety Assurance
No hacked game currency or account. We promise 100% hand-farmed safe coins & credits with no banned precedent.
Refund Policy
Refund will be processed in 1-2 days, the specifically refund time is based on your payment company. We usually don't accept any request of refund after the order completed.
Notice
Using illegal Leveling or recharge service may cause you account banned!
E-V-E Mobile ISK News & Guides
E-V-E Mobile Beginner Tips - A New Players Guide to Help You Get Started

Buy EVE Echoes ISK
EVE Echoes Mobile
EVE Echoes Beginner Tips
EVE Echoes News Guide
2020-08-25 08:46:55
E-V-E Online mobile version has come out, called E-V-E Mobile. E-v-e Mobile come with so many inbuild game function, new to the E-V-E Mobile game and has no idea how to play? Then you need to read this short article!
DON'T SKIP THE TUTORIALS
Do your training! I always advocate playing games however you want to, whether it be casual or hardcore. Jump right in and start killing things if that is how you want to do it, or take your time and watch every cinematic; how you play is the right way. This time around, though, I have to say no matter how you plan to play E-v-e Mobile you really need to run through the tutorials. There are just too many goodies awarded, including free ships, to pass up. Not to mention that everything the tutorials have you do you would be doing anyway.
Get Better Ships
There are several types of ships in the game, and each one of them will have a different specialization depending on their type. You will be able to buy different ships by heading on to the Market, where you will see listed all kinds of ships. I suggest that you check them all out and then try buying the ones which you like the most.
Power capacitor
Every ship has a power capacitor, and everything you equip uses power. When buying equipment, make sure to check you have an adequate power capacitor – this means no missile launchers at the start of the game! A slightly emptier power capacitor also gives you a bit more breathing room, so you don't run out of power in combat
Which Race
The first thing you need to do is select a race, they are all balanced, but have different characteristics so just go with the one you think will suit your style. The Minmatar Republic was founded more than a century ago in the Great Rebellion, it is an empire with a strongly nomadic culture. The Caldari State was founded on the tenets of patriotism and hard work. They are ruthless an efficient in the boardroom and the battlefield. Freedom comes above all else in the eyes of the Gallente. Their huge demand for labor, diverse cultural atmosphere and humane immigration policies attract people of all type. Amarr is a theocratic society ruled by the Amarr Empress and is the oldest empire in the New Eden. The Amarr boast the most socially stable empire and the most powerful military.
EVE Echoes ISK
Mmocs.com is the safest site and
best place to buy cheap EVE Echoes ISK
,
all transactions on our website are carried out through the Paypal/VISA/PaySafecard and more payment systems which guarantee 100% protection of customers against fraud.