Type your order sheet number in the blank and click the button to inquire the transacting status.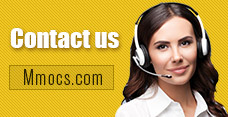 Why Choose Us
Lowest Price
We promise cheapest game currency for all games & platforms with timely update. There're also discounts on holidays.
Quick Transaction
We start transacting and dispatching your purchases once received your orders. No more than 30 mins process.
Safety Assurance
No hacked game currency or account. We promise 100% hand-farmed safe coins & credits with no banned precedent.
Refund Policy
Refund will be processed in 1-2 days, the specifically refund time is based on your payment company. We usually don't accept any request of refund after the order completed.
Notice
Using illegal Leveling or recharge service may cause you account banned!
E-V-E Mobile ISK News & Guides
What are the blueprints and how to find more blueprints in E-V-E Online Mobile

EVE Echoes Mobile
EVE Echoes News Guide
EVE Echoes Blueprints Locations
How to Find Blueprints
2020-09-04 08:38:24
Where do you find blueprints in E-V-E Online Mobile? What is the use of E-V-E Mobile blueprints? If you want to get familiar with E-V-E Mobile blueprints, then you just need to read this short article!
The Birth of A Blueprint Original
Most blueprint originals in E-V-E Mobile are sold by NPCs on the market in various high-sec space stations. There is an unlimited supply, and the blueprints produced have material and production time efficiency of 0. For many items, including tech II items, there are no blueprint originals. Blueprint copies with a finite number of runs for these items are obtained variously as NPC drops, from mission loyalty point stores, or via invention (see below). For some items, there exists blueprint originals sold by NPC, but they are sold in obscure or difficult to reach locations. For example, the blueprint originals for the Noctis salvaging vessel all originally come from four stations located in Outer Ring, a null-sec region of space. Fortunately for those looking to invest, these blueprints are often resold in Jita with a (usually acceptable) markup tacked on.
What are the blueprints (Blueprints, BP)?
With the help of the blueprints in EVE Mobile, it is possible to build various ships or equipment to upgrade existing ships. To make a blueprint, you will need all the necessary materials (ores and, as a rule, various resources and parts of the ship).
How to Get More Blueprints?
Find Blueprints in Anomalies
Anomalies are random events that will appear while you play the game. Completing these events can sometimes net you a Blueprint. With the Blueprints in hand and the proper resources to build them with, you can start building and upgrading your ship to take on anything the galaxy throws at you.
Buy Blueprints in the Market
This is the easiest way to obtain Blueprints, as long as you have ISK to use. To buy Blueprints in the Market you will need to head on to the Menu -> Market -> scroll down until you see Ship Blueprints and Rig Blueprints and select which one you want. They usually cost a lot less than buying the completed item, but depending on the resources they require, you might have to farm quite a bit in order to manufacture them.
According to the above method, you can use in-game currency to get blueprints. To enhance your adventure, you are recommended to
buy Cheap EVE Echoes ISK
at reliable game store Mmocs.com, discount price, safe and fast delivery is provided.