Type your order sheet number in the blank and click the button to inquire the transacting status.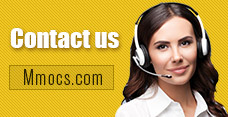 Why Choose Us
Lowest Price
We promise cheapest game currency for all games & platforms with timely update. There're also discounts on holidays.
Quick Transaction
We start transacting and dispatching your purchases once received your orders. No more than 30 mins process.
Safety Assurance
No hacked game currency or account. We promise 100% hand-farmed safe coins & credits with no banned precedent.
Refund Policy
Refund will be processed in 1-2 days, the specifically refund time is based on your payment company. We usually don't accept any request of refund after the order completed.
Notice
Using illegal Leveling or recharge service may cause you account banned!
Elden Ring Runes News & Guides
Elden Ring Game Guide:Volcano Manor And How to Go to Volcano Manor in Elden Ring

Buy Elden Ring Runes
Elden Ring Items
How to Go to Volcano Manor
Elden Ring Location Guide
2022-03-15 08:51:55
Players are willing to explore the whole world of Elden Ring. There are a lot of kinds of bosses and areas waiting for them to discover in the game. In order to obtain some good items and weapons, players need to find some special places that hides relevant questlines. One of these special places is Volcano Manor. Players are eager to know how to go to Volcano Manor and discover relevant quests in this area. Moreover, players can collect more
Elden Ring Weapons
for characters, which can have more choices for battles according to the weakness of bosses in Elden Ring.
How to Go to Volcano Manor in Elden Ring
There are three primary ways to reach the Volcano Manor in Elden Ring. The first is by climbing up Mt. Gelmir and braving the many obstacles, enemies, and bosses that exist along the way. An alternative method to reach the manor is accepting an invitation from Rya after completing her request. The third, rather obscure way is dying to a hidden miniboss in Raya Lucaria and teleporting to the caverns beneath the manor. This route essentially serves as a shortcut to the first, leading players to a location closer to the Volcano Manor, bypassing much of the ascension. However, a boss fight is required to progress this method.
As you pass through the hallways of Volcano Manor, you'll eventually make it to a large room with a table in the centre with a Site of Grace behind it. Interact with it and then talk to the masked NPC to your right. She will ask you to join the Volcano Manor, and you must agree to. In exchange, she'll give you the Drawing-Room Key. This is used to unlock the doors along the hallway to your right. In the second door on your left will be two more NPCs. Talk to them both, clicking all their dialogue. You will be given the Letter from Volcano Manor.
From the Academy of Raya Lucaria, head south to find a shrine where Rya can be found. Talk to her and agree to retrieve the necklace that was stolen from her. If you have unlocked the Laskyar Ruins Site of Grace, head north and a little west to find the shrine where Rya is. The man who stole Rya's necklace is found in Boilprawn Shack to the northwest of where Rya is. Ride there and talk to the Tanished cooking prawns. Then, kill him to get Rya's necklace back. Head back to Rya and give her back her necklace. Afterwards, agree to meet her at Altus Plateau later in the game.
After reading the leader in your inventory, the target's location will be marked on your map with a red icon. The first NPC that you're sent after is named Old Knight Istvan, and he can be found in Limgrave. Heading out to the quest area, you will find a red summoning sign on the ground. Use this to invade Old Knight Istvan's world. If you defeat him, you will get the Scaled Armor Set as a reward. You can then head back to the Volcano Manor after completing this task to the Magma Shot.
Once Old Knight Istvan is defeated, you can keep collecting letters from the Drawing Room in Volcano Manor to learn the locations of additional assassination targets. Finding and defeating these Tarnished targets will progress the Volcano Manor storyline, allowing you to learn more about the characters found within the Manor and their fight against the Erdtree.
When players find ways to go to Volcano Manor in Elden Ring, they can have access to obtain the items in this area. They also need to
Buy Elden Ring Items
to prepare for the boss fight in this area. Some bosses are not easy to beat in battle.