Type your order sheet number in the blank and click the button to inquire the transacting status.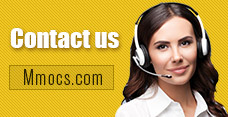 Why Choose Us
Lowest Price
We promise cheapest game currency for all games & platforms with timely update. There're also discounts on holidays.
Quick Transaction
We start transacting and dispatching your purchases once received your orders. No more than 30 mins process.
Safety Assurance
No hacked game currency or account. We promise 100% hand-farmed safe coins & credits with no banned precedent.
Refund Policy
Refund will be processed in 1-2 days, the specifically refund time is based on your payment company. We usually don't accept any request of refund after the order completed.
Notice
Using illegal Leveling or recharge service may cause you account banned!
Elden Ring Runes News & Guides
Elden Ring Game Guide: How to Obtain the Jar Cannon Weapon in Elden Ring

Buy Elden Ring Runes
Elden Ring Items
How to Obtain the Jar Cannon Weapon
Elden Ring Weapon
2022-03-17 09:00:23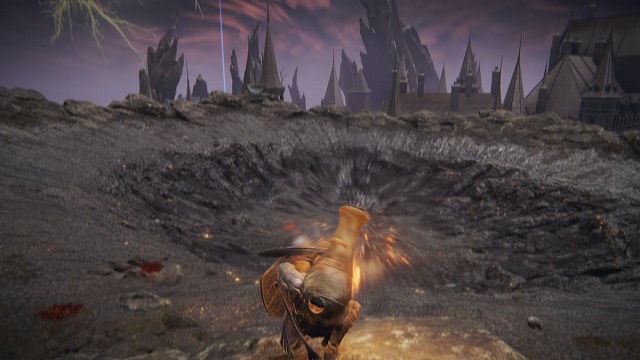 In the exploration of Elden Ring, players have access to discover a variety of weapons. While some kinds of weapons are totally different from others. One of them is the Jar Cannon. This huge mortar is good at launching a large projectile at enemies. The powerful attack of Jar Cannon makes it popular among players. Many players are eager to know how to obtain this powerful weapon in Elden Ring. In addition, players can buy
Cheap Elden Ring Runes
to level up characters in order to complete more challenging quests in Elden Ring.
How to Obtain the Jar Cannon in Elden Ring
The Jar Cannon is a big and heavy ranged weapon that fires Great Bolts at foes. The Jar Cannon may be used to inflict huge damage on enemies from a long distance, however, it is vital to know that it takes a long time to reload.
You will need access to the Mt. Gelnir region, located northwest of the Altus Plateau. This region is dangerous, with Grafted Scions, Cuckoo Soldiers, and Madness-inflicted Leyndell Knights roaming the landscape. You will be heading to the Volcano Cave, which is in the northern-most part of the map.
Jar Cannons do not scale with any stats but deal high damage from a large distance, and players must be careful while aiming as the reload speed is rather slow. It can be upgraded with Somber Smithing Stones.
The Volcano Cave is a short dungeon, with only three or four rooms to navigate — and they're filled primarily with Demi-humans that can be dispatched in two or three hits. There is a mini-boss demi-human that roams near the bottom of the dungeon, so be careful when navigating in the dark. One of the paths lead to an overlook above this mini-boss so that you can safely kill the adds first.
The Jar Cannon may only be obtained by making the long and grueling journey to the Volcano Cave, located north of Mt. Gelmir. The huge mountain is far north of Elden Ring's starting point, far beyond the Atlas Plateau.
The Volcano Cave is a dungeon with three or four rooms where you will mostly find many demi-humans. You'll also find a demi-human mini-boss near the bottom of the dungeon, so you'll need to be very alert when moving in the dark. You can use the path that leads to a lookout above this mini-boss, so you can finish off the aggregates first.
The zone can be accessed in two ways, the first being through the Atlas Plateau itself. This is a long and difficult approach because it needs piecing together the Dectus Medallion and riding the Grand Lift of Dectus up from Liurnia of the Lakes to get to the Plateau itself.
Players must enter a unique region in Raya Lucaria and die to a Virgin Abductor to complete the second path. Players that begin in the Church of the Cuckoo Site of Grace and proceed to the end of the passageway will find themselves in Raya Lucaria's graveyard.
After players make their way to Mt. Gelmir, they'll need to head all the way North and find the Volcano Cave near the summit. This inconspicuous area is tucked into the mountainside near a cliff edge and surrounded by Demi-Humans. Once players make their way into the Volcano Cave, they'll find a Site of Grace to activate and some rather dark corridors to navigate. Its recommended that players use a torch but the cave itself is pretty small and it's fairly easy to navigate to the boss room. Players can choose to eliminate all of the Demi-Humans inside or simply run to the boss room and begin the encounter with Demi-Human Queen Margot.
Players can use this powerful Jar Canon to kill more enemies in Elden Ring. If you want to upgrade the levels of weapons in the game, you can
Buy Elden Ring Runes
to upgrade them quickly in Elden Ring.